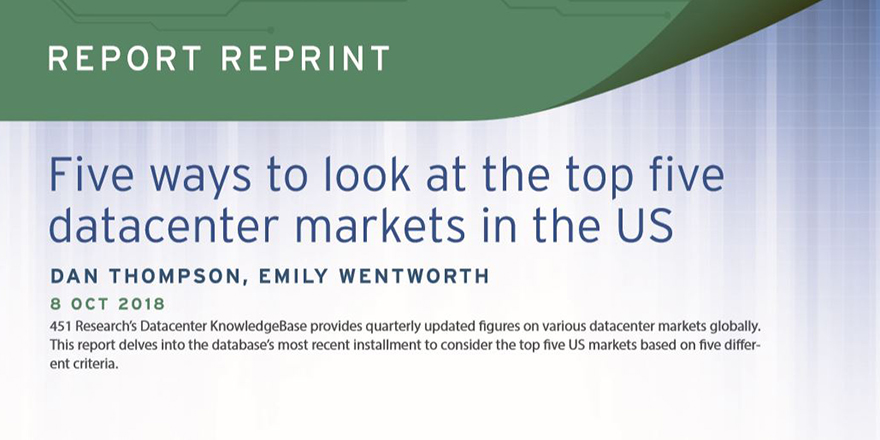 [451 Report] Five Ways to Look at the Top Five Data Center Markets in the US
451 Research's Datacenter KnowledgeBase (DCKB) provides quarterly updated figures on various datacenter markets globally. This report delves into the database's most recent installment to consider the top five US markets based on five different criteria: net operational square feet, net available square feet, CAGR 2013-2017 out of the top 20 US markets, and CAGR 2013-2017 and CAGR 2017-2021 among all US markets. Each of the ranked markets in this report is significant in its own way, but more importantly, comparing these market lists to each other and highlighting incongruencies reveals insight about a market's status and the direction it's headed. Providers, investors, and customers can use the top markets as a guide for where (and where not to) focus attention. Lastly, the report highlights the country's most populous cities and examines why all of these cities may not be home to the most data centers.
To read the full report, click here.