DCIM Blog. Food for the brain.
Featured Read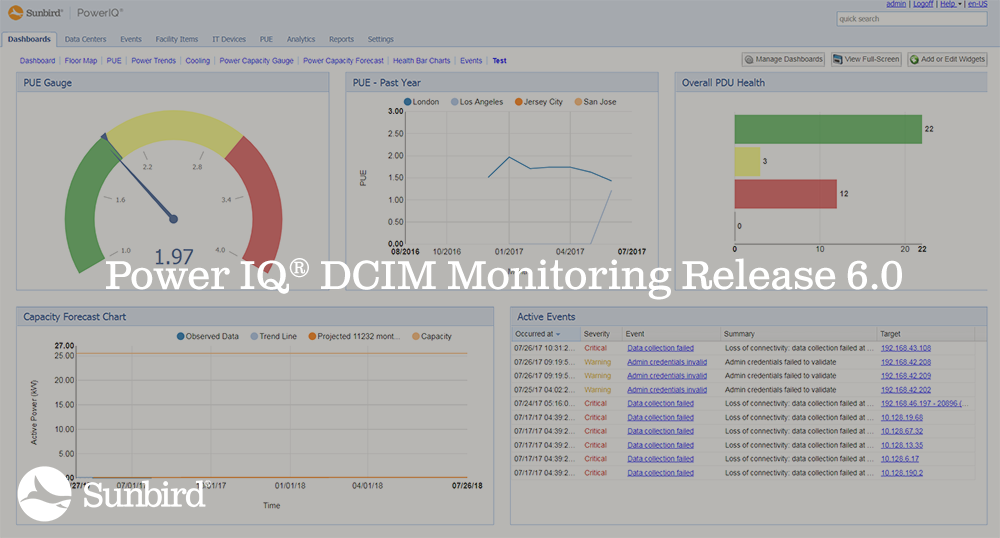 By Julia Sine | August 31, 2017
We're thrilled to announce the release of Power IQ® 6.0, Sunbird's Data Center Infrastructure Management (DCIM) Monitoring software. If you're ready to upgrade to Release 6.0, simply download the update files from...
Stay updated on new Blogs
More great reads...