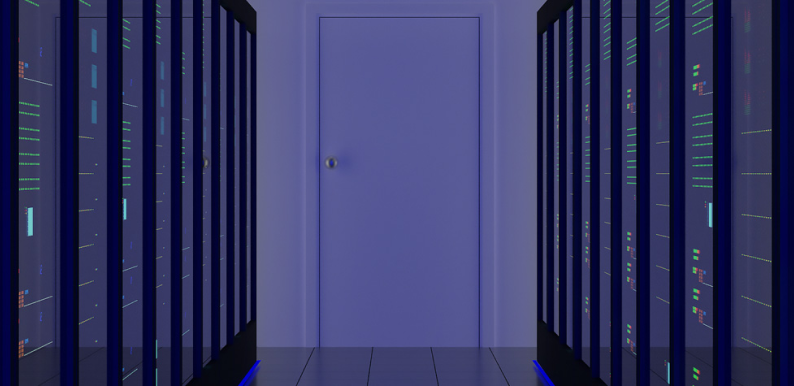 What Is a Colocation Data Center?
Colocation is the placement of enterprise-owned compute, storage and networking assets in a third-party leased facility. (Gartner, 2015).
Colocation facilities offer scalability, continuity and security for applications, data and systems and often provide access to the most advanced data center technology, while removing the need to build, staff and manage in-house server rooms or data centers, giving clients the ability to focus on their business.
What Are the Services Offered by a Data Center Colocation Facility?
Typically, data center colocation service offers the infrastructure (building), cooling, power, bandwidth, physical security, etc. while the clients provide both storage and servers. Besides this, space at a facility is either leased by the room, cage, rack or cabinet. Many colocation data centers today are expanding their portfolio to extend managed services that back their client's business initiatives.
Types of Colocation Facilities
A data center colocation facility is generally classified as one of two types: retail or wholesale. A third type has recently become common, hybrid cloud-based colocation facilities.
Retail Colocation
A customer leases space within a data center, usually a rack, space within a rack, or a caged off area.
Wholesale Colocation
A tenant leases a fully built data center space, generally at a cheaper rate than retail vendors, but with lower power and space requirements.
Hybrid Cloud Based Colocation
Hybrid cloud based colocation is a mix of in house and outsourced data center services.
The Uptime Institute has a grading system for operational sustainability to augment tier standards. The tiers focus on the design of the colocation data center facility; the operational sustainability grades target how well the facility is actually run.
Data Center Tier Standards
Tier 1
A single, non-redundant distribution path serving IT equipment.
Non-redundant capacity components.
Tier 2
All Tier 1 requirements.
Redundant capacity components.
Tier 3
All Tier 1 and 2 requirements.
Multiple independent distribution paths serving IT equipment. Generally, only one distribution path serves equipment at any given time.
All IT equipment is dual-powered and fully compatible within the topology of a site's architecture.
Tier 4
All Tier 1, 2 and 3 requirements.
The facility is fully fault-tolerant, through electrical, storage and distribution networks.
All cooling equipment is independently dual-powered, including HVAC systems.
Top 10 Benefits of Moving your Data Center to a Colocation
The decision may not always be clear when it comes to a build or move choice. Here are some reasons you might want to move to a colocation facility.
A predictable and operational expenditure model.
Flexibility and scalability that allows additional capacity (space, power and bandwidth) to be brought on quickly, cheaply.
Better access to space, power, and capacity.
Gain experienced professionals dedicated to data center management managing your infrastructure.
An ecosystem of partners in the same facility.
Lean infrastructure to manage during times of rapid business change.
Resiliency and uptime obtained with best-in-class tools providing a better road map for disaster recovery.
Up-to-date facility infrastructure responds to cooling, power and environmental changes.
Secure facility ensures data integrity.
Colocation service level agreements to ensure services are received as negotiated.
Role of DCIM in a Colocation Facility
Data center infrastructure management software is having an impact on colo providers both internally and externally. Internally, providers use it to improve efficiency and resiliency, as well as to make more informed decisions about their infrastructure, forecasts and billing models. Externally, clients of colocation facilities can use DCIM to get insights into uptime, power usage and to make critical decisions as it relates to negotiating contracts for future space. In addition, DCIM helps with remote asset management and capacity planning.
Take the Next Step with Sunbird. Try It Free.
DCIM Operations Demo
Remote 3D visualization of all your racks, assets, power, and network connections. View 100+ dashboard charts and reports. Know the capacity of all infrastructure items.
DCIM Monitoring Demo
Remotely monitor rack PDUs, UPSs, branch circuit meters, RPPs, floor PDUs, busways, cameras, door locks, and temperature, humidity, and other sensors. Remote central power control of all servers. Set thresholds, see trends, and get alerts.
Learn More with eBooks
Browse our library of eBooks to learn everything you need to know about DCIM including a buyer's guide, budgeting tips, and how DCIM simplifies data center migration, cable management, KPI monitoring, and much more.
Top Colocation Providers Across the World
Company
Locations
Uptime Institute
Standards / Certifications
SLAs
Security Features
Services
Connectivity and Networking
Energy Efficiency Goals

Americas & Canada
Europe
Asia
Tier III Silver Certification of Operational Sustainability
Tier III Certification of Design Documents
Committed to Uptime Institute M&O Stamp certification for all its data centers by 2016.
100% power uptime Service Level Agreement with temperature and humidity SLAs managed to ASHRAE standard
Multi-level physical and logical security as well as challenge points. 
Centralized global security operations center
External and internal video surveillance cameras. 
Standard cages and cabinets are outfitted with locking mechanisms.
Ability to add incremental security options such as intra-cage video cameras and card or biometric readers.
Gold Support - Remote Hands
Server Re-Boots, Racks-and-Stacks and Equipment Builds
Operating System (O/S) Loads
General Network and System Trouble-Shooting
Telco coordination
Migration Equipment Relocation, assessment, consulting, gap analysis, and migration programs
Structured Cabling
Service Management
SavvisStation Customer Portal
CenturyLink provides access to 91 different carriers and network providers across the company's 59 data centers throughout North America, Europe and Asia Pacific.
CenturyLink offers industry standard agnostic CAT5E, COAX and Singlemode/ Multimode Fiber connectivity at all our data centers. Cross connects support all transport connectivity options to carriers within the facility, multiple customer cages within the same facility, and multiple environments in separate data centers. 
CenturyLink is a Tier 1 ISP and international carrier offering multiprotocol label switching (MPLS), virtual private network (VPN), Ethernet virtual private line (EVPL), Ethernet private line (EPL) and private line services.
Reduce non-IT load energy consumption in its U.S. data centers by 25 percent by 2023.
Pursuing Energy Star certifications for 20 U.S. data centers
Won an Energy Efficiency Improver's award from DatacenterDynamics for reducing power consumption by more than 30 percent at CenturyLink's Columbus, Ohio, data center.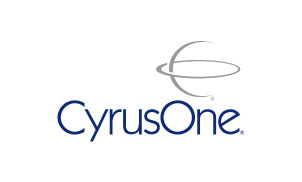 Americas & Canada
Europe
Asia
Tier III Certification of Design Documents
Facility certifications and audits meet regulatory requirements including SSAE16, ISO 27001, HIPAA, PCI-DSS and FISMA.
ANSI/TIA-942 standard, Rated-4: Fault Tolerant Site Infrastructure.
100% uptime SLAs are available
Seven levels of physical protection
Advanced security protocols 
Service-management alerts and reporting
Communications (status)
Hardware support
Health check
Installation (upgrade)
Data center capacity management
Removal
Replacement
Reporting
Tape management
Shipping and receiving.
Consulting services for design and build, implementation, integration, management and reporting.
On-site network operations centers (NOCs)
Customer-service proprietary portal 
Service-management alerts and reporting.
Supports multiple Metropolitan Area Network (MANs) carriers for point-to-point and dark-fiber connectivity.
City-to-city connections are delivered through high speed wholesale connections either via MPLS or Optical Waves.
Offer a variety of sustainability advantages, including highly efficient cooling systems, power distribution architectures that minimize energy loss while electricity travels from the UPS to IT systems and partnerships with utility providers to make sure vendors are accessing power from the most sustainable sources possible.
Colocation vendors can also establish highly efficient facility configurations that feature modular design elements to maximize airflow and efficiency.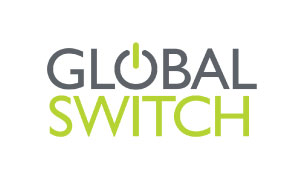 Tier IV Gold Certification of Operational Sustainability
Tier IV Certification of Constructed Facility
Tier IV Certification of Design Documents
ISO Standards:
    Quality Management:ISO 9001:2008
    Quality Management:ISO 9001:2008 
    Information Security Management: ISO 27001:2013
    Energy Management:ISO 50001:2011
Occupational Health and Safety Management: OHSAS 18001:2007
International Standards for Assurance Engagements (ISAE) 3402
Building Research Establishment's Environmental Assessment Method (BREEAM)
Carbon Saver Gold Standard
Membership of the Climate Change Agreement (CCA) scheme in
the United Kingdom
Leadership in Energy and Environmental Design (LEED)
The power infrastructure is designed to ensure robust resilience with "no break" IT power.
SLAs not identified
• 24x7x365 manned security presence
• Man-trap entrances
• Mandatory proof of identity
• Proximity card readers
• CCTV surveillance internally and externally
• Intruder systems and alarms
• Advance warning communications
Building Management Systems monitoring 
Multiple data center access offerings, together with comprehensive site inductions
Management of all cable installations 
Deliveries, Receipt and Retrieval service 
Technical cleaning
Range of services for daily activities
Meet Me Rooms
Carrier Neutral providing access to major Carriers, Peering Exchanges and ISP networks
Reduce the impact of our data centers on the environment through using energy efficiently, reducing our carbon emissions and providing green energy solutions to our customers.
Design, implement and maintain an Environmental Management System that conforms to the requirements of the ISO 14001:2004 international standard and any relevant local laws, regulations and
statutory requirements.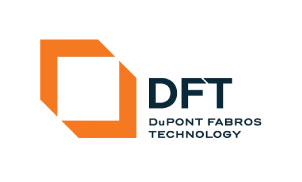 Tier III Equivalent (not Uptime Institute certified)
ISO 27001 Certification
SSAE 16 Certification
Leadership in Energy and Environmental Design (LEED) Gold Certification
100% SLA on power.
Facilities are concurrently maintainable
24x7x365 Security Operations Center (SOC)
Exterior fences
Gated access
Natural and man-made obstructions
Biometric authentication
Designated areas access restrictions
Limited access to pre-authorized personnel only
Engineering, design and consulting services
Construction and project management
Electrical Infrastructure procurement and installation
Telecommunications and Fiber Infrastructure
Mechanical / Fire Protection Infrastructure
A carrier-neutral, network-agnostic data center provider, DFT offers you network connectivity through multiple network carriers, including dark fiber providers and lit carriers. We have relationships with 38 network carriers, two globally leading Internet Exchanges (IXPs) and multiple cloud service providers. If your network carrier of choice is not already onsite, we can invite them to establish their presence in a DFT data center on your behalf.
Numerous green infrastructure investments including evaporative chillers using reclaimed water
PUE has declined by an average of at least 10 percent with each successful data center model adaptation.
Newest facilities feature an industry-leading design Power Usage Effectiveness (PUE) of 1.15 at full capacity. 
All DFT greenfield data centers have earned Leadership in Energy and Environmental Design (LEED) certification by the U.S. Green Building Council. Several are LEED Gold certified

Americas & Canada
Europe
Asia
Tier III Certification of Design Documents
SSAE 16 Certification
PCI Certification
Guaranteed response time SLAs, but not identified).
Software House C*CURE Access Control System
Biometric Scanner: L-1 Identity Solutions
Surveillance: IP Video Recording System with
Megapixel Cameras
Consulting services including:  project management, network architecture and engineering, migration and implementation.
Network monitoring and management services including: 24/7 proactive monitoring, life-cycle engineering, capacity planning, hardware and software upgrades.
Field tech services. onsite support, on-demand or scheduled maintenance, critical spares management
Level 3 can deliver up to 100 Gigabyte speeds for business internet and data in addition to Level 3's full product and services portfolio which includes  SIP, Security, Cloud, Hybrid WAN
Level 3's global fiber-optic network stretches for more than 200,000 miles with connections in more than 60 countries and 500 major cities around the globe
Five German colocation data centers are now powered by 100 per cent renewable energy. 
Level 3 also operates colocation data centers in London that run 100 per cent on green energy sources.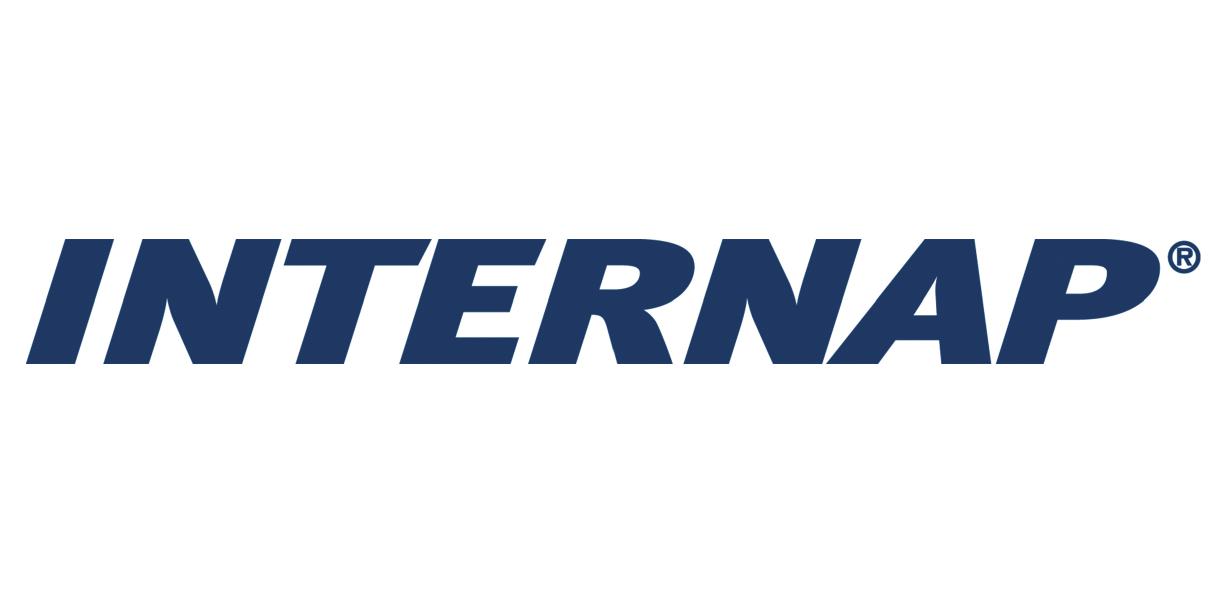 Americas & Canada
Europe
Asia
Leadership in Energy and Environmental Design (LEED) Gold, Green Globes®, and ENERGY STAR® Certifications
Concurrently maintainable mechanical and electrical systems.
Complete redundancy for power system from utility breaker, generators down to power distribution.
Completely redundant cooling systems from CRAC units to pumps, chillers and plumbing.
SLAs not identified
24/7 onsite security personnel and secure loading docks
Fingerprint-activated biometric locking mechanisms
Man-traps with weight sensors
90-day video monitoring 
Recorded "in and out" logs
Password-protected access to both physical locations and web portals
Managed installation services , including
   Cabling and the initial power-up of the newly installed equipment.
   Receiving, inventory and inspection of customer-shipped equipment
   Notification in the event that shipped equipment is visibly damaged
   Mounting of equipment on customer-designated rails or shelves
   Connection of equipment to facility power systems
   Notification of any equipment failures or problems detected
   Notification that installation has been completed
Carrier-neutral SOC 2 Type II
Network-based route optimization services
Backed by Internaps Performance IP™ service with Managed Internet Route Optimizer™ technology, the  data center interconnection service leverages multiple carriers 
Reduce dependence on fossil fuels and natural resources through eco-friendly colocation facilities.
Choose data center locations based on environmental attributes and proximity to energy efficient, "clean" power plants.
Internap data centers have received LEED Gold certification by the U.S. Green Building Council (USGBC) as well as Green Globes® and ENERGY STAR® certifications.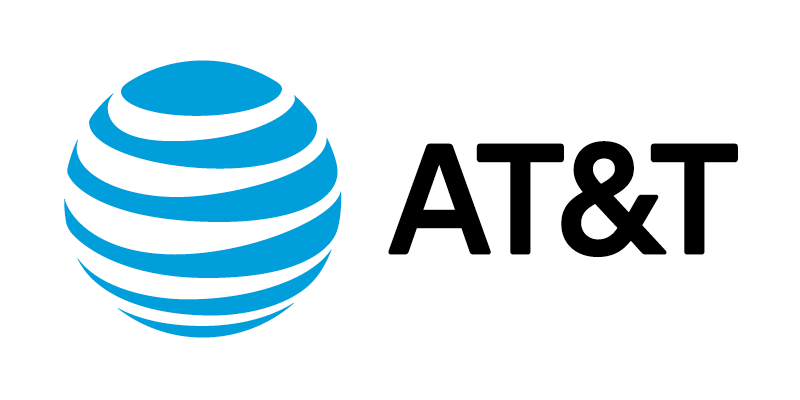 Tier IV (not Uptime Institute certified)
SSAE 16 and ISO27001 in the US 
ISAE3402 audits in global locations
Historically met or exceeded 99.999% availability.
Hardened data center facilities
7x24 staff 
Circular doors with controlled entry
Guards
Man traps
Keyed access
CCTV
Single point of contact
Streamlined Management
Pre-built, high speed connections 
24x7 monitoring
IP/Multiprotocol Label Switching (MPLS) supports bandwidth needs at speeds up to 100 Gbps in the US
Pre-built, high speed connections
Redundant WAN connections provide a fast on-ramp to the AT&T global network
AT&T's Internet Data Centers used Variable Frequency Drives (VFDs) to reduce air handling power requirements by up to 60%.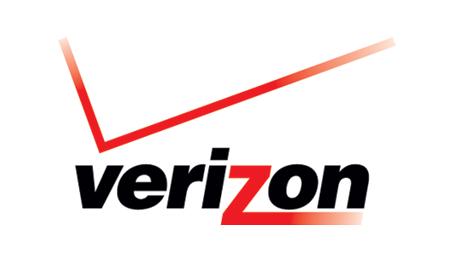 Americas & Canada
Europe
Asia
Tier III Silver Certification of Operational Sustainability
Tier III Certification of Constructed Facility
Tier III Certification of Design Documents
Each operating building has both interior and exterior video monitoring and UL-certified intrusion detection systems
100% power SLA, 100: temperature stability SLA; 100% humidity stability SLA.
24x7 physical and logical security.
Managed security services.
500+ expert security specialists.
Server Installation and Staging
Remote Hands and Smart Hands Services
Network Maintenance Pre/Post Deployment
Managed Hosting
Custom Support
Acceleration Services for website and mobile applications
Media delivery
Internet security
Connections to  domestic fiber backbones, undersea cables, and to more than 150+ carriers
Connections to an ecosystem of cloud providers and your existing IT through a leading Private IP network; Managed SD WAN services provide access to secure and interconnected hybrid IT ecosystems; and Unified Data Center Interconnect enables connections of cloud workloads to our other IT infrastructure services
Managed Routing Service (MRS) leverages the global network connectivity provided by the world's largest telecommunications companies located within our carrier-neutral facilities.
Equip data centers with energy-efficient features, including:
UPS designs that use flywheels instead of batteries, reducing the need for cooling.
Speed-controllable fans enabling virtual containment to manage hot and cold aisles.
Ambient cooling uses economizers and dry coolers to limit use of energy-intensive chillers.
2016 named ENERGY STAR® Partner of the Year for Sustained Excellence.
To-date, have 206 buildings that have earned ENERGY STAR certification. 
ENERGY STAR certified - 100% Eligible stores
Greener Energy - $137M Invested in solar and fuel cell energy
Solar energy - 24MW Green energy deployed

Americas & Canada
Europe
Asia
Tier IV Certification of Design Document
SSAE 16 and ISAE 3402 Type II Certification
SOC 3 SysTrust® for Service Organizations Seal of
Assurance
100% network uptime SLA available.  Data center SLA targets cover power interruptions, temperature and humidity.
Physical security at our colo data centers is unrivaled. Facilities are staffed 24x7 and offer biometric hand scans, controlled man-traps, bullet proof glass and digitally recorded closed circuit video monitoring for security.
Security measures include:
Security guards on premises
Biometric hand-scan for controlled entry and exit
Lockable, earthquake-proof, secure cabinets and cages
IC card entrance, with optional biometric sensors
Surveillance cameras and bullet-resistant glass
Man traps and other intrusion protection measures
Our global IPv6-enabled network is monitored 24x7 and we offer proactive security alerts and a DDoS mitigation service, should your IT infrastructure come under attack. Data centers feature fire suppression systems that work in collaboration with heat and smoke detection systems and continuous air sampling.
Remote-hands and virtual hands support including:
   Cabling and equipment installation/removal
   Reporting status of equipment indicators (LEDs/ LCDs)
   Typing customer-provided console commands
   Soft-booting equipment
    Labeling equipment and/or cables
    Changing pre-labeled, pre-ejected media
    Verifying cable integrity
    Remote Power Cycling (RPC)
    Continuous monitoring
IPv6-compliant, Tier-one, global IP network backbone
Multiple cross connect options (POTS, T1, T3, OCn,Fiber)
Burstable bandwidth & variable speed options (1 Mbps - 1 Gbps)
Deploying highly efficient cooling systems specifically for ICT equipment with N+1 or 2N redundancy.
Set temperature and humidity values for compliance with ASHRAE TC 9.9.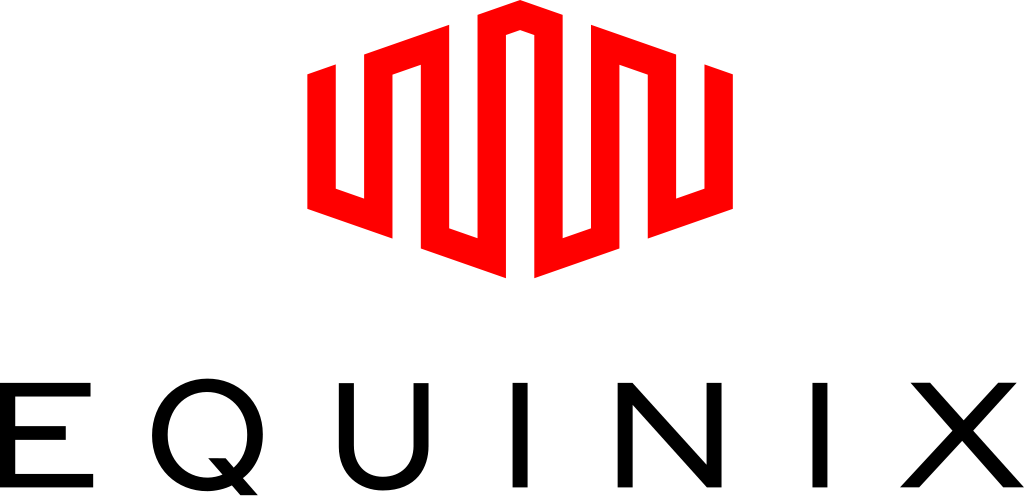 Americas & Canada
Europe
Asia
Tier III Certification of Constructed Facility
Tier III Certification of Design Document
SSAE16, ISO, Leadership in Energy and Environmental Design (LEED), Uptime Institute Certifications
99.9999% uptime average across the global data center platform 
24x7x365 security
CCTV integrated with access controls and alarm systems, detailed surveillance and audit logs
24-hour security officers. 
Visitor screening
Recorded access history 
Biometric hand geometry readers
Kinetic and key locks 
Windowless exteriors
Bullet Resistant Protection
Motion detection for lighting
Equinix Response Center
Online Customer Care Portals
SmartHands™
Validation Center
Design Assistance and Consulting
Cable Management
More than 1,400+ networks with  interconnection and traffic exchange via direct cross connects, peering and cloud services
Offers CAT5/6, COAX, Fiber, T1 (CAT5) & POTS (CAT3) as well as Intra-customer cross connect and campus cross connects
Four types of cables for connections: Coax, CAT5, Single-Mode Fiber, Multi-Mode Fiber
Flexible and scalable connectivity options at speeds ranging from 100 Mbps (Fast Ethernet) to 10 Gbps (10 Gigabit Ethernet)
Long-term goal of using 100% clean and renewable energy for the global platform
All new builds target LEED Silver or equivalent certification.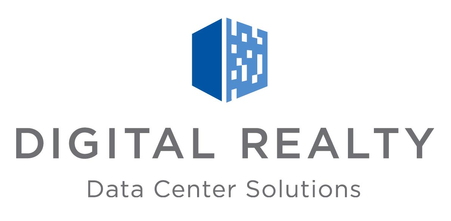 Americas & Canada
Europe
Asia
Tier III Certification of Design Document
Tier III Certification of Constructed Facility
Compliance Programs including: SOC2, PCI-DSS and ISO 27001
A record of 99.999% uptime
Remote camera monitoring backed by digital recordings
CCTV integrated with access controls to provide event-driven capability
Smart-Card readers with biometric access authentication technology
Secured cabinets and cages
Comprehensive compliance and auditing programs
Visitor identity and authorization
Equipment monitoring
Implementation Support Services
Remote Hands Services
Data Center Infrastructure Management
Business Continuity & Disaster Recovery
A Cross Connect Pack will be built between your Colocation space and the MMR terminating to a dedicated patch panel. Within the MMR you will have access to multiple service providers including Cloud Service Providers, ISP's, Managed Network Service Providers, as well as many of our enterprise clients.
Cross Connect, Metro Connect, Internet Exchange, Dedicated Internet Access
Cross Connects are available in Fiber, COAX, and CAT5/6, or in T1 or POTS in some data centers, and can be delivered with various connectors.
• 145 International Business Exchange™ (IBX®) data centers in 40 markets, 21 countries and on 5 continents
• Geographic coverage reaching the world's top markets within 10 milliseconds
• 1,150+ network service providers
Program; Scope; Goal; Performance
U.S. Department of Energy Better Buildings Challenge: Reduce non-IT energy consumption 20% by 2024 from a 2013 baseline. Currently reporting 17% reduction
U.K. Climate Change Agreement: Reduce non-IT energy consumption 15% by 2020 vs. a 2011 baseline. Currently reporting a 8.7% reduction.
Want a copy of the Top Colocation Providers Across the World? Downlod it here.