Answer Questions
How do you manage moves, adds, and changes in your data center? How do you monitor the progress and productivity of change orders? How do you ensure the job is done with quality and on time?
It is no secret that data center operations are more complex than ever. There's a constant stream of devices being added, removed, repurposed and reassigned at any given moment. And until now, it's been challenging and cumbersome to quickly provide answers to these important questions.
 
Optimize Operations
With our Change Management Solution you can better manage change within your data center by optimizing your current operations, assets and infrastructure. In doing so our DCIM software enables you to maintain best practices and improve operational efficiencies.
Sunbird's dcTrack® DCIM software provides powerful and intelligent tools for workflow automation. The solution enables you to generate change requests, automate device moves, and maintain a complete audit trail of requests and work orders for compliance.
Reduce Stress
You can't avoid change. But you can avoid some of the hassles that go with it. See for yourself by requesting more information on our Change Management Solution.
Built-in work order management system

Issue Request

Approve Request

Issue Workorder

Complete Workorder

Monitor & Manage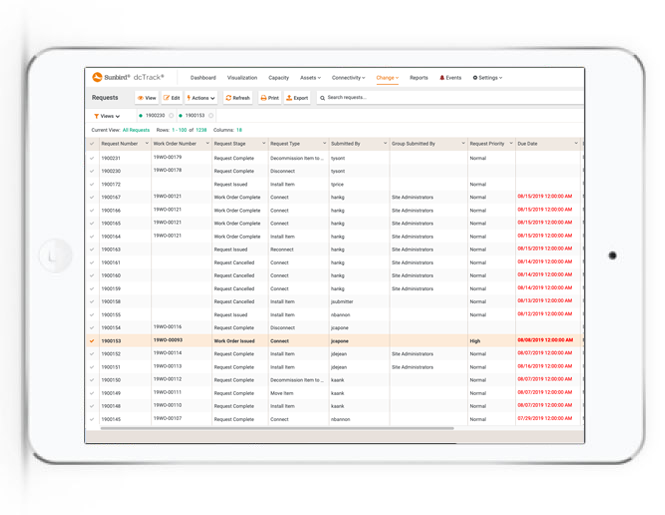 From creation to approval, seamless automation

Approve Request

Complete Workorder

Monitor & Manage
Make sure the right job is done, and done right - every time

Remove unnecessary steps and delays from manual efforts

Verify that all information is within request and all parties are informed

Coordinate and eliminate duplicate requests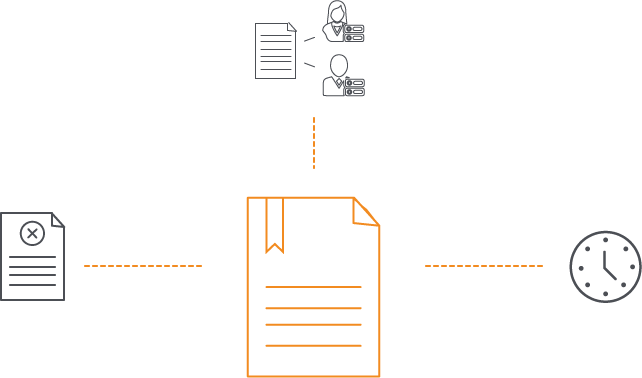 Ensure work order quality
Reduce work order inaccuracy or missing information
Ensure work orders are assigned to people with appropriate skills
Reduce workflow delays and bottlenecks
Monitor, Manage & Report
Oversee the status of all changes.
Current Status of work orders