We only work with the best.
Our partners reinforce and expand our capabilities to enable us to provide complete solutions with exceptional service

Sunbird prides itself in ensuring utmost customer satisfaction. High integrity, quality assurance, and trustworthy transactions are built into every relationship.
It's in our DNA.
What problems does DCIM software solve?
Modern data center environments are becoming increasing complex, making it more difficult for data center managers to maintain uptime, drive efficiency, and boost productivity across all their sites.
LEARN MORE
DCIM software solves problems related to gathering and analyzing the information that data center managers need to make more informed decisions and effectively manage their data center infrastructure.
It's a great time to sell DCIM
DCIM GROWTH RATE*
26%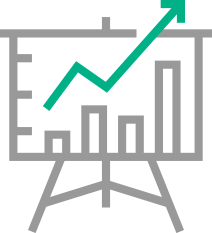 IMPROVE MARGINS
50-100%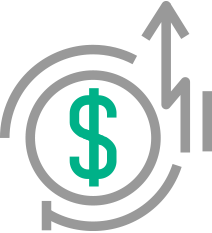 SATISFIED CUSTOMERS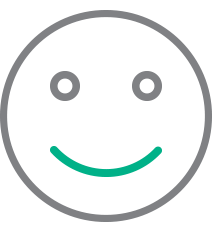 Are you missing out on the DCIM opportunity?
If you're currently selling any of these data center products, you could be selling DCIM software to leverage cost of sales, increase margins, gain account control, and get annual residual revenue and additional service revenue.
Intelligent Rack PDUs, floor PDUs, UPSs, RPPs, CRACs, RTSs, and other hardware
Servers and network equipment
Intelligent racks/cabinets
Micro data centers
Environmental sensors
Cooling solutions
Cabling solutions, including structured cabling
Don't know how to sell DCIM?
We're here to help.
It's easy to sell DCIM with Sunbird. Sunbird partners receive the following benefits:
Deal registration
Discounts and rebates
Sales guides and tools
Leads
Service business model development
Product training, such as Lunch and Learns
Sunbird partner newsletter
Local account manager
Co-branded marketing collateral, including eBooks, emails, datasheets, and landing pages
Co-marketing campaigns, including local events, seminars, and webinars
Access to Sunbird DCIM experts
Take a closer look at the power of a Sunbird partnership with our Partner Brochure.
Download the Brochure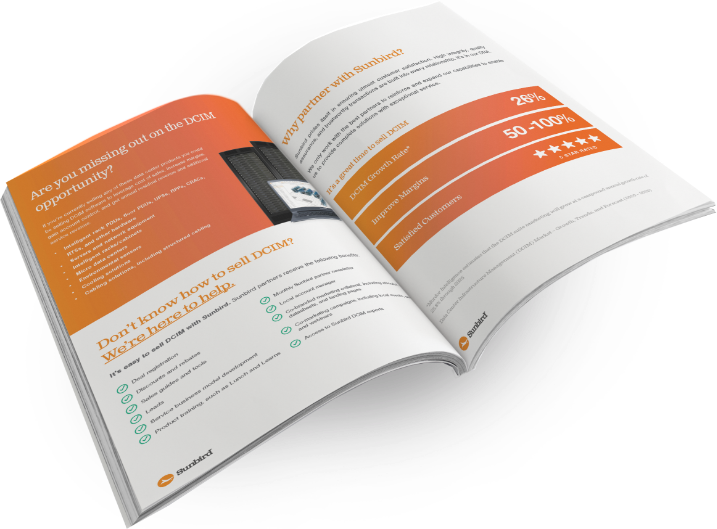 Ready to sell DCIM with Sunbird?
We're always looking for new partners. Let us know below if you think you'll be a good fit.
BECOME A SUNBIRD PARTNER
Let's Partner and make it happen.
We're ready to put in the teamwork needed to make you successful along with us.
BECOME A SUNBIRD PARTNER