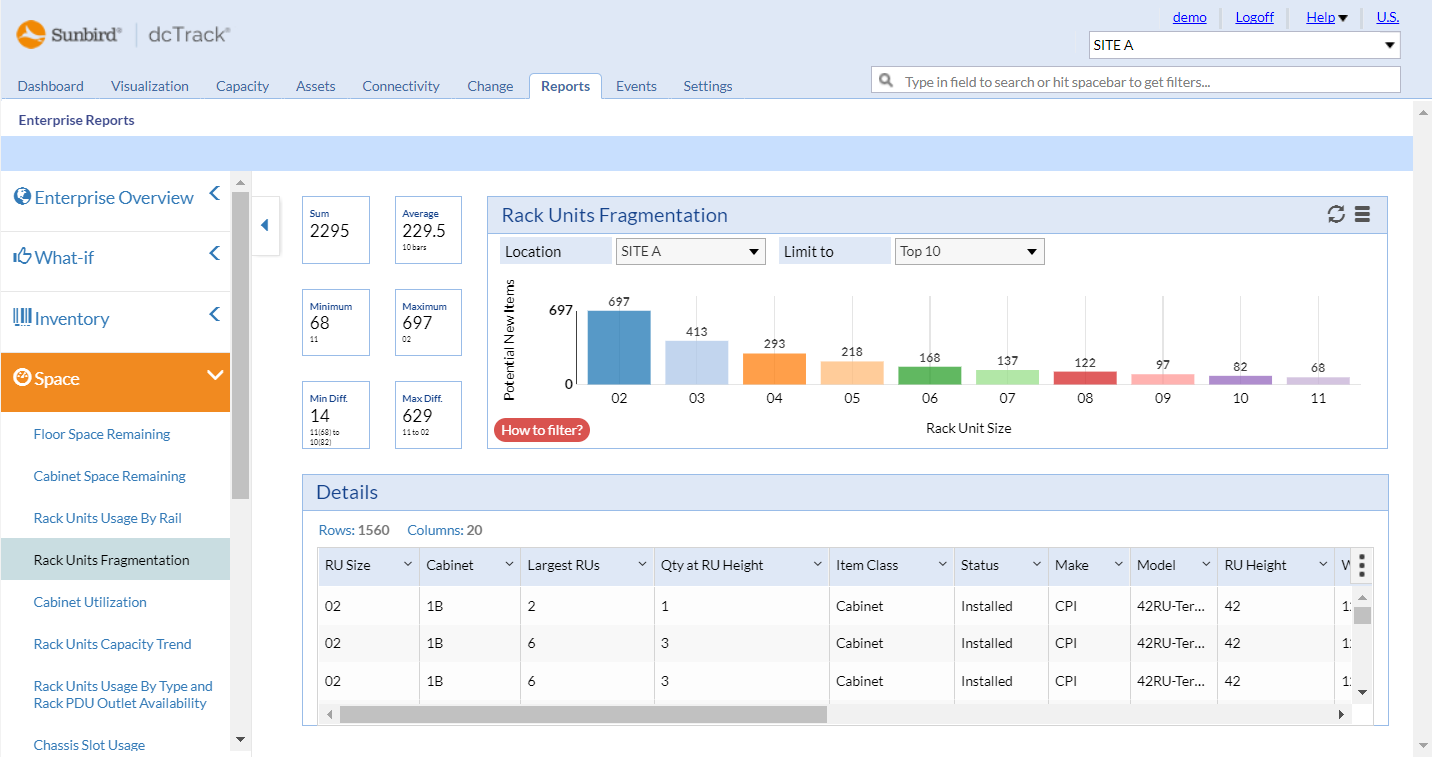 Announcing dcTrack® DCIM Operations Release 6.0.2
We're thrilled to announce the general availability of dcTrack 6.0.2, the latest version of Sunbird's DCIM Operations software. Release 6.0.2 features over 75 new interactive reports to help customers make the most of their data center business intelligence and visual analytics.
The dcTrack 6.0.2 update is available worldwide on a cabinet/month subscription or perpetual license basis to all customers with valid maintenance contracts. Simply download the update file from Sunbird's support portal to upgrade today.
Interactive Reporting Capabilities
dcTrack 6.0.2 builds on the dashboard and chart enhancements in previous releases to provide new interactive reports. This feature gives you one-click access to the summary data, graphical charts, and tabular data for over 75 reports across 10 categories.
Each report includes analytic functionality that enables users to slice and dice the data any way they want:
Data summaries and visual analytic charts for trending and high-level analysis
Tabular views to see and manipulate the raw data that drives the report
Aggregate functions to count occurrences, find minimum and maximum values, and calculate sums or averages across multiple criteria
Ability to filter, sort, and hide data to see just the most important data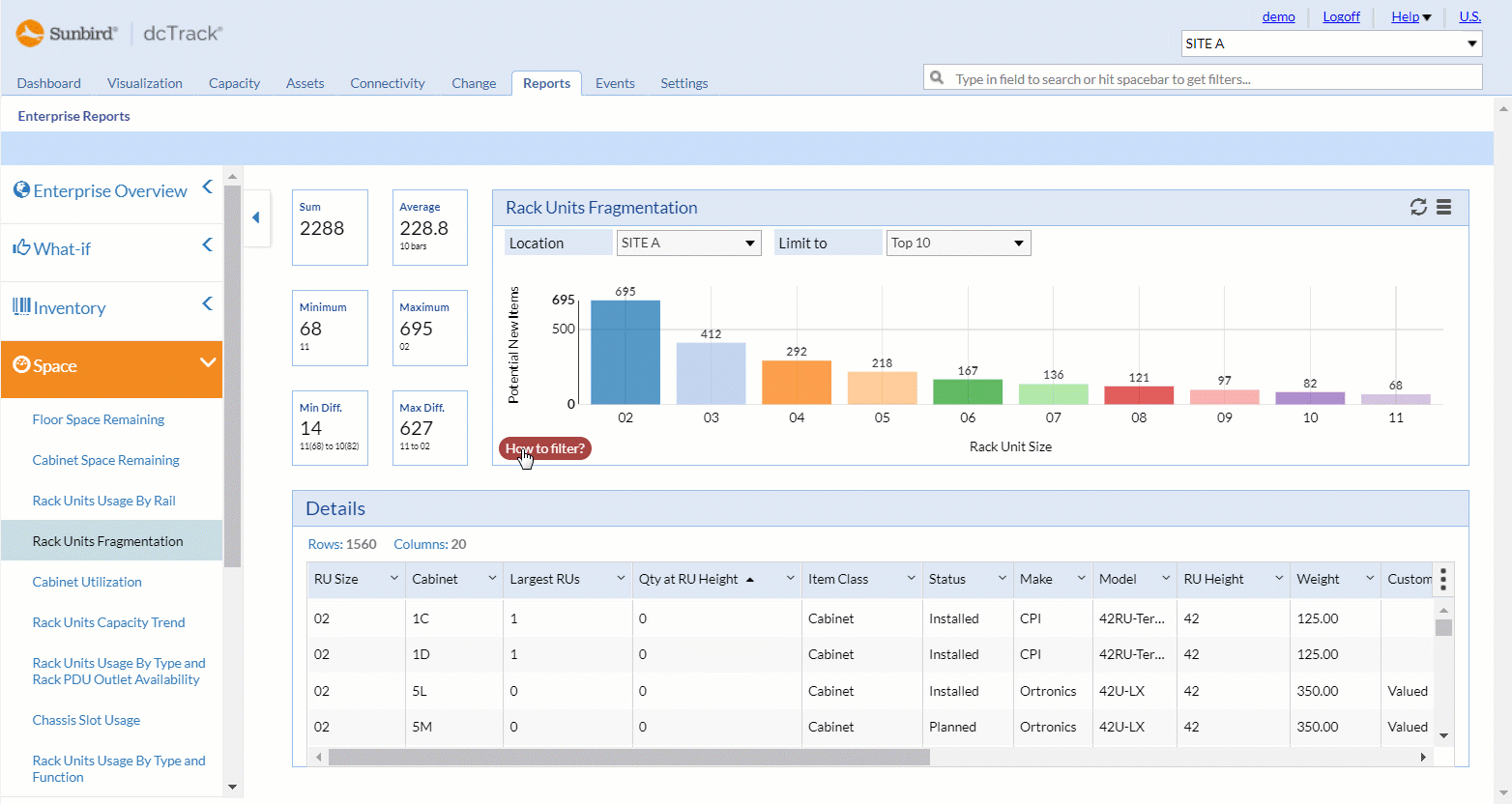 You also can filter the data and export it to CSV or PDF.
For more information on what's new on dcTrack 6.0.2, check out the official press release. Ready to upgrade? Download the upgrade file on the support portal.