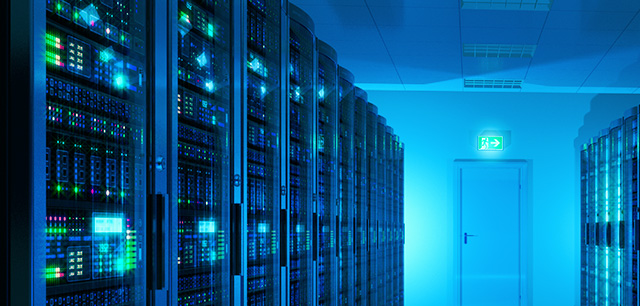 How DCIM Helps Wholesale Colocation Customers
You've outgrown your current facility and anticipate big-time IT infrastructure growth in the future.   Although you considered expanding your current facility or creating new one, you may have determined that neither was cost-effective in your situation. 
 
So instead, you've opted to move to a colocation facility. But, while moving to a colo may provide the additional space, flexibility, and capacity you'll need, how can you continue to manage your infrastructure effectively and meet industry regulations without being physically present?
 
The key is selecting a Data Center Infrastructure Management (DCIM) tool that offers you full visibility of your data center and the flexibility to continue to manage, monitor and control it remotely. How?
 
First, a DCIM database stores detailed information about your infrastructure, replacing Excel and Visio files.  It offer a visual mapping of your entire data center, helping you to quickly locate space and manage the placement of your IT equipment.
 
Next, dashboards and reports provide real-time resource utilization data for better electrical, cooling, floor, cabinet, cable and network capacity planning. Quickly see how much capacity you're using and, where efficiency losses are occurring, and how much is available to improve utilization.
 
DCIM tools also allow for effective change management.  For instance, you can verify and approve orders before sending someone on site to make any necessary physical changes within your colocation space. 
 
The solution's visualization capabilities allow you to see the complete power chain and network connectivity chain without pulling cables or physically being on site, and quickly view power loads and environmental data, to monitor trends, alerts and threshold violations to understand future power needs.
 
Another powerful feature is the ability to ensure industry regulations are met by monitoring your device energy and cooling usage from afar.  This also allows you to improve your power usage effectiveness (PUE), by increasing temperature set points and potentially meet internal mandates.
 
Cost savings can also be achieved by instituting energy bill-back reports and using remote power cycling tools to allow users to gracefully shutdown systems that are connected to a specific outlet when not in use. 
 
For managing the PCs and servers your users use, secure BIOS-level remote access via a KVM switch  provides the ability to reboot and re-image a machine and monitor and troubleshoot the entire boot sequence remotely.  Remotely power up or down servers. With a single click, you can re-boot a hung or crashed server and get back to business
 
With DCIM tools and remote access capabilities, you no longer need to be continuously physically present in the data center. To learn more about DCIM and considerations to make when planning to move to a colocation data center, read our eBook Lessons Learned & Some Valuable Tips on a Data Center Move.