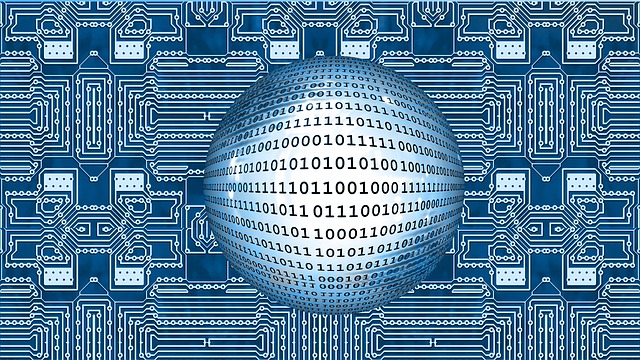 The Need for Data Center Management in the Era of Big Data
Did you know that approximately 2.5 quintillion bytes of data are created every day? This explosion of big data – 90% of data in today's world was created in the past few years alone – has provided all sorts of opportunities for organizations to mine the data collected for customer insights, but it also brings to light an often-overlooked question: Where is all of this data stored?
The answer lies not in 100 million 25 GB Blu-ray discs, but rather in a physical location full of computer systems, servers, network connections, and environmental sensors: the data center.
As data center professionals grapple with the challenges of this influx of data, managing the aforementioned components in a data center, along with the underlying infrastructure needed to support them, can become extremely time-consuming and expensive. Add in the pressure on data center managers to do more with less, and the need for a data center management solution becomes more apparent than ever. That's why an increasing number of companies are turning to Data Center Infrastructure Management software to enable superior service levels, optimization of capital expenditure, and higher efficiency, according to Herman Chan, President of Sunbird Software.
Data Center Challenges
Some of the greatest challenges in data center management include:
Ø  Load balancing
Ø  Support for server virtualization and migration
Ø  Power and cooling management
Ø  Remote management of moves/adds/changes requests and work orders
Ø  Physical security and door access management
Data Center Infrastructure Management (DCIM) software enables data center managers to address all of these challenges and more.
What is the Reason Behind High Demand for Data Center Management?
With data center software becoming increasingly powerful, the DCIM market is expected to surge past $3 billion in 2017. Among the leading industries, the telecommunications sector has shown the highest adaptability and is expected to drive growth in the future as well.
The benefits of deploying a data center management solution are in time savings, cost savings, and increased productivity, all while maintaining uptime and managing risk. DCIM software eliminates the need for employees to be at the location to identify which assets are in the data center and determine the space, power and cooling requirements. Instead, data center managers can access accurate data in real time with just the click of a button.
The highly time-consuming and error-prone activity of tracking the inventory details of each asset and their associated power and network connectivity and usage can now be dramatically simplified. With DCIM software, one can easily access automatically identified critical path capacity points, which reduces the risks of failures. Thus, organizations benefit from increased accuracy while simultaneously reducing time and effort in the daily tasks of data center management.
While data center management software creates highly optimized data center operations, it also reduces risks and minimizes downtime with real-time monitoring of the entire infrastructure and alerting users of potential power and cooling issues before disasters occur.  As the growth of data, mobile, and the internet continues, data center management software will become more and more important in assuring delivery of those services and companies that make investments in data center management software will gain a competitive advantage over their peers.