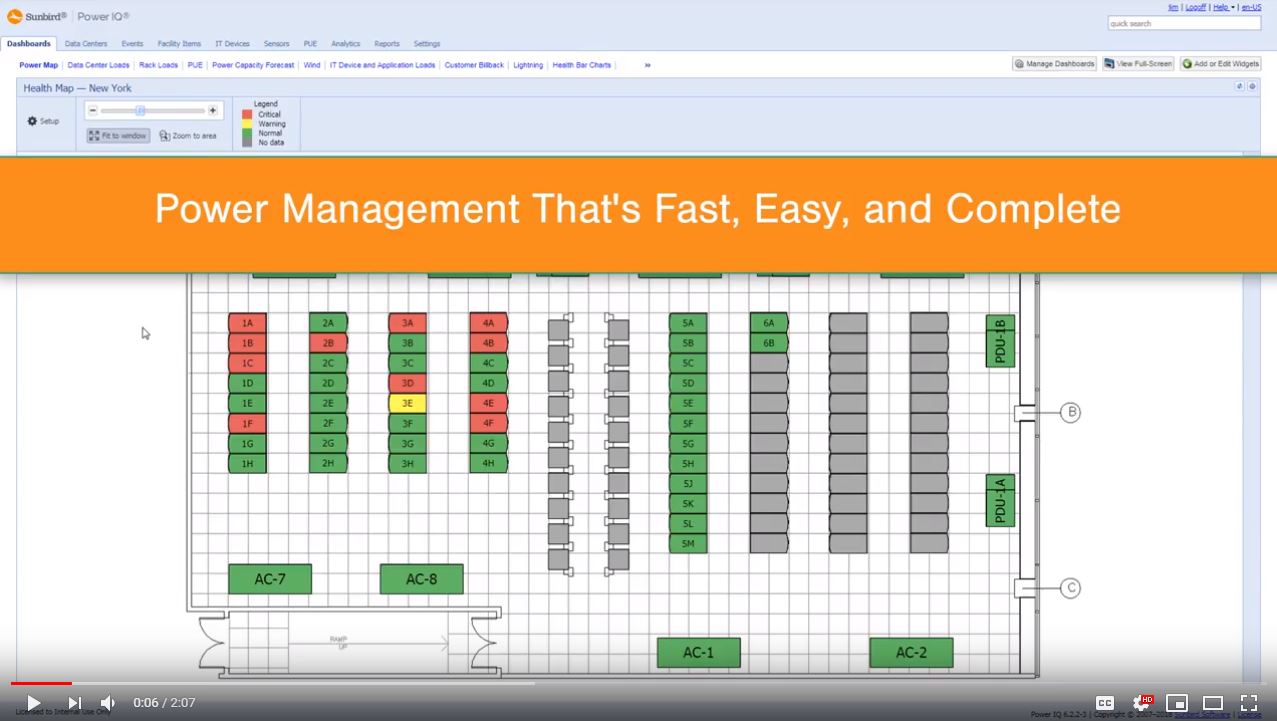 Power Management for the Modern Data Center [VIDEO]
Data centers and IT labs everywhere are approaching operational capacity limits. Power resources are increasingly constrained and the cost of energy is spiraling out of control. You need to know how much power you are using, how much is available, and where you can improve efficiency. As budgets are decreasing, having a tool to help answer these questions and keep your power usage in control is critical.
That's where Data Center Infrastructure Management (DCIM) software comes in. Sunbird's Power IQ power management capabilities make it simple to monitor the power usage of the devices in your data center. In our new video, you'll see how you can:
Get actionable insights from zero-configuration power management dashboards and reports
Trend power loads, PUE, and capacity
Set rack power thresholds and alarm notifications
Experience best-in-class multi-vendor support, including bulk configuration and firmware updates for Raritan and ServerTech rack PDUs
To see for yourself how Sunbird's second-generation DCIM can dramatically simplify your data center power management, watch the video below:
Try it! Now that you've seen for yourself how easy it is to manage your data center power with Power IQ, take a test drive to try it out for yourself.