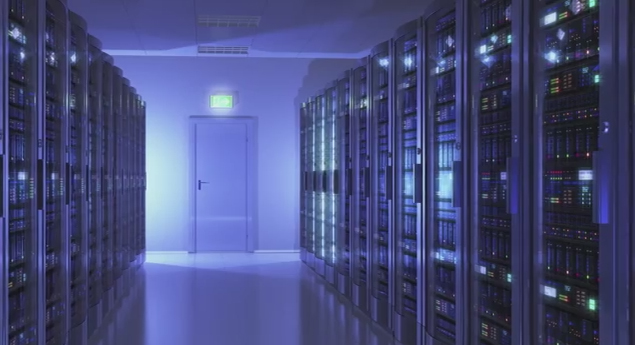 Press Release: Sunbird Software DCIM 5.1; Enhances Data Center Cooling Visualization, Branch Circuit Reporting and UPS Monitoring
- Single pane of glass to monitor smart racks and critical infrastructure devices -
 
SOMERSET, N.J., March 15, 2016 /PRNewswire/ -- Sunbird Software, a global innovator in software solutions that simplify how data centers are managed, announced today general availability of Sunbird Power IQ® 5.1 DCIM (data center infrastructure management) monitoring software. Sunbird DCIM 5.1 provides a single pane of glass to make it easier to monitor and manage critical facility infrastructure devices such as the UPS.  With the new functionality, Data Center Managers will have an integrated view of the health and capacity of their UPS.  This enhanced view now includes metrics that indicate UPS load capacity, battery status and life.  Operators will now be able to know what would happen if they lost commercial power, when a battery would need to be replaced, and whether the UPS could handle a failover situation. 
 
"One of the benefits of DCIM is the ability to view the status and health of the data center, and that includes all the facility objects within," said Herman Chan, President of Sunbird Software. "Tools that are easy to use and that provide continuous monitoring and analytics about the health of all devices within the data center allow you to plan ahead and prepare for potential issues, thereby reducing downtime of critical business operations."
 
Enhancements
This release supports ASHRAE 2011, expanding the recommended and allowable ranges, enabling customers to operate free cooling for greater periods of times or geographic places that might not have been possible before.  The new view also provides easy to understand red, yellow and green status, clear explanation of the problem that needs to be addressed, conformance value and a new senor matching algorithm.
 
Additionally, new Ghost Servers and Energy Bill Back reports provide capability to help Data Center Managers eliminate non-used servers, to reduce energy usage, and to recoup energy costs.
The user configurable dashboard has been enhanced to support data collected from branch circuit monitoring systems. Powerful capacity gauges and trend charts can leverage circuit data to provide complete coverage of data center metering points.
 
Security
Rounding out the release is the addition of SNMP V3 Informs to provide improved reliability. With the "return receipt" provided by SNMP informs, Data Center Operators are ensured that all traps and associated alerts will be delivered. 
 
Availability
Sunbird's Power IQ DCIM Monitoring 5.1 is available worldwide on a cabinet/month subscription or perpetual license basis. For customers with valid maintenance contracts, it is a simple download, available on the support portal. For a test drive, visit http://www.sunbirddcim.com/test-drive.
 
About Sunbird Software
Sunbird Software is changing the way data centers are being managed. Since 2008 Sunbird has been a leading global provider of DCIM software. With a focus on real user scenarios for real customer problems, we help data center operators manage tasks and processes faster and more efficiently than ever before, while saving costs and improving availability. We strive to eliminate the complexity they have been forced to accept from point tools and homegrown applications, removing the dependency on emails and spreadsheets to transform the delivery of data center services. Sunbird delivers on this commitment with unexpected simplicity through products that are easy to find, buy, deploy, use, and maintain. Our solutions are rooted in our deep connections with our customers who share best practices and participate in our user groups and product development process. Learn more today at http://www.sunbirddcim.com/test-drive.
 
All marks are the property of their respective owners.