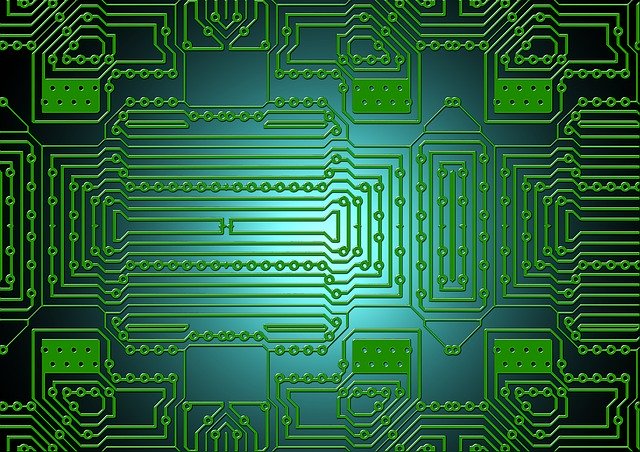 Simplifying Data Center Management in the New Era of Data Center Builds with DCIM
According to 451 Research, due to growing requirements for cloud services and data storage and processing, the data center and services industry is now in an era of ever-increasing demand. Data center customers are no longer content with low-risk supply that meets their minimum requirements, and they are driving increasingly complex demand by shifting the conversation away from simply data center supply in favor of business benefits.
In 2020 and beyond, organizations are requiring fast deployment times, low costs, and high levels of design flexibility. Plus, data-intensive applications such as Artificial Intelligence (AI) and Internet of Things (IoT) are pushing requirements close to the edge.
As the edge continues to become a more prevalent trend, new data center infrastructure models will appear. Smaller edge data centers related to 5G and IoT deployments will be increasingly in demand, perhaps in the form of facilities that are not traditional data centers. For example, smart buildings and factories may support megawatts of IT capacity, be heavily connected, and require multiple power distribution and storage systems. In addition, cloud providers continue to drive demand for large, high-density data centers at affordable prices. This adds up to what 451 Research calls "a new era for data center builds."
Challenges that Data Center Managers Face
Here are some of the challenges that modern data center managers are facing and how Data Center Infrastructure Management (DCIM) software simplifies data center management in the era of new data center builds.
Faster deployments. When it comes to data center planning and asset inventory, many data center teams still rely on outdated spreadsheets and drawing tools. However, these files can easily become outdated or suffer from version control, making it difficult to gain alignment on a unified vision of a new data center. DCIM software allows you to build out a virtual model of the deployment before doing the physical work and can also uncover potential issues that can be addresses before the build. Additionally, articulating the infrastructure design—including the cabinets, power, and network layout—graphically ensures that the various teams involved can design and integrate their parts of the deployment seamlessly.
Improving operations efficiency. Modern data center managers need to speed their workflow process and transparency. While spreadsheets can store information, they are not very good and managing processes and status. Records are often inaccurate and incomplete, requiring physical trips to the data center. DCIM gives you one database for a single source of truth, supported by a workflow process to make the provisioning process easier, faster, and more accurate. DCIM provides automated ticketing to speed up request, approvals, and completion of work, automated logging and tracking of moves-adds-changes, complete monitoring, managing, and reporting on all work orders, and integration with other systems for asset management, ticketing, and flow-through operations.
Maintaining uptime. According to Gartner, downtime costs $5,600 per minute. As such, a primary concern for all data center managers is to maintain uptime. One of the chief causes of downtime is human error. DCIM software helps reduce the chance of downtime due to human error by providing health polling to make sure devices are operational and accessible via your network, monitoring with thresholds, alerts, and reports to avoid overcooling and overcapacity situations, simulating failover situations to help ensure power redundancy, and monitoring data center security by tracking who goes in and out of your data center.
Optimizing power capacity planning and management. As IT equipment undergoes rapid changes and uses more power in a smaller footprint, traditional methods are power capacity planning often lead to stranded rack power and space capacity and overspending on operating expenses. DCIM with an Auto Power Budget feature takes the manual effort, inaccuracy, and risk out of power capacity planning, making it easy to deploy more compute power in existing racks.
Achieving multi-site resiliency. With edge data centers becoming more common, modern data center managers often struggle with managing these multiple, small, mission-critical facilities with no one onsite. DCIM software simplifies the biggest challenges of edge data center management, allowing you to make the most of physical space and power capacity, direct technicians to complete changes properly, monitor data center health across multiple locations, manage all assets and their connections across the entire data center deployment, and ensuring physical security.
Simplifying maintenance. Due to the rapid growth and changes of IT, a data center technology refresh is often conducted at regular intervals. Data center managers need DCIM to simplify data center maintenance by providing an accurate asset inventory and seamless change management automation from creation to approval.
Extracting more value from operations data. In today's ever-changing data center environment, insights from data provide a critical competitive advantage, but traditional tools like Excel and Visio make it impossible to collect, analyze, and derive value from that data. A modern DCIM solution will come with out-of-the-box business intelligence dashboards and zero-configuration analytics that provides accurate, high-quality information that leads to deeper, more reliable insight for the most-informed decision-making.
Improving energy efficiency. Today's data center managers are tasked to be more efficient with fewer resources. They need to maintain a safe environment for hardware while keeping costs low. DCIM helps improve energy efficiency by measuring energy usage, automatically calculating Power Usage Effectiveness (PUE), creating customer billback reports to drive energy-efficient behavior, avoiding overcooling by showing compliance with ASHRAE standards, and identifying power profiles for each device to easily locate and replace power hogs.
Support a broader vision around environmental responsibility. Many organizations are setting goals and initiatives to reduce power and water consumption, source renewable energy, and pioneer green technologies and sustainable practices. To support these goals, data center managers need DCIM. DCIM monitors data center devices and environmental sensors, and then consolidates that information into actionable reports, enabling you to

save power and money

and drive green data center and sustainability initiatives. DCIM allows you to easily support government regulations, measure energy savings to collect energy rebates and carbon credits, and reduce greenhouse gas emissions.
DCIM Software Can Simplify Your Process
Continued adoption of the cloud, the rise of IoT, edge data centers, and the massive quantity of data being created, processed, and stored are driving increased data center demand that presents certain unique challenges that only DCIM software can simplify.
Want to learn how Sunbird's second-generation DCIM solution can help you navigate the challenges of modern data center management? Test drive Sunbird's DCIM software today!