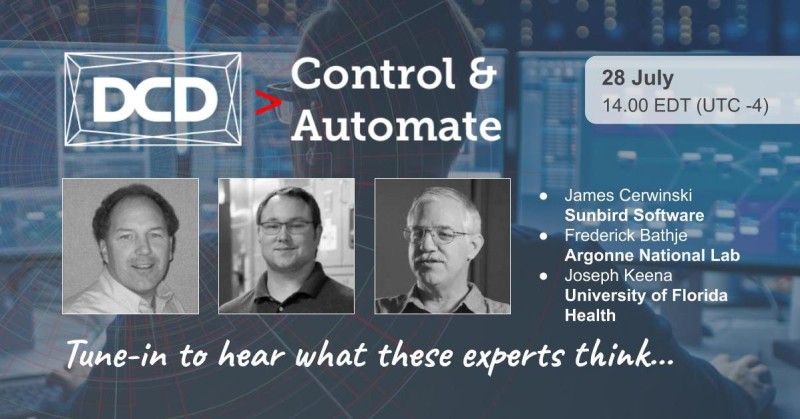 Sunbird is Presenting at DCD's Control & Automate Virtual Event!
Sunbird and our customers at Argonne National Laboratory and University of Florida Health will be presenting an educational session at the DCD>Control & Automate virtual event on July 28th at 2:00pm EDT titled "What is 2nd Gen DCIM and How Is It Being Utilized Through the COVID-19 Crisis?" Our customers will share real-world examples of how Sunbird's Data Center Infrastructure Management (DCIM) solution has enabled them to overcome the challenges of data center management during the pandemic.
Date: July 28th, 2020
Time: 2:00pm ET
Customer Panel: Fred Bathje, Argonne National Laboratory and Joe Keena, Univeristy of Health Florida
How to Register: Click here
The COVID-19 crisis has exposed the problems of legacy data center management tools. That's why today's most successful data center managers are using 2nd Gen DCIM to maintain uptime, drive efficiency, and boost remote collaboration and productivity.