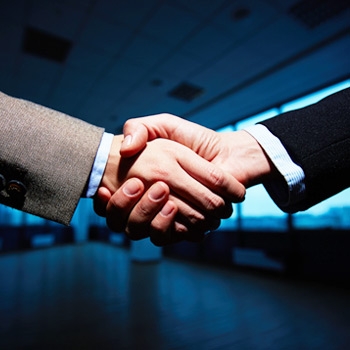 Chatsworth Products and Sunbird Software announce global partnership
-- Chatsworth Products will market and sell Power IQ® for eConnect® which is a co-branded version of Sunbird's Power IQ Data Center Monitoring software
SOMERSET, N.J., May 17, 2016 /PRNewswire/ -- Sunbird Software, a global innovator in software solutions that simplify how data centers are managed, announced today a global partnership with Chatsworth Products (CPI).  The two companies have collaborated to develop, test and certify a co-branded version of Power IQ® that will offer out-of-the-box compatibility with CPI eConnect® rack-mount Power Distribution Units (PDUs) including discovery, data collection, power control, outlet naming and information presentation. Under the agreement, CPI will market and sell Power IQ for eConnect globally.  The joint solution will make it easy for data center managers to monitor data center power, report PUE, bill for energy and manage power capacity.  Power IQ for eConnect software can be easily deployed as a standalone Data Center Infrastructure Management (DCIM) solution for monitoring or with Sunbird's dcTrack® DCIM software for Operations to provide full asset, configuration, and change management.
 
"We are excited that CPI has chosen Sunbird Power IQ as their tool of choice for Data Center Infrastructure Management," said Herman Chan, President of Sunbird Software.  "The combination of Sunbird's Power IQ and CPI eConnect PDUs gives global data center operators proven solutions for monitoring and trending the enormous amount of data that can be gathered from intelligent rack PDUs and other data center infrastructure." 
 
Power IQ for eConnect, a vendor agnostic data center monitoring solution, provides a single pane of glass to make it easier to automatically manage the health and capacity of data centers via monitoring critical infrastructure devices including CPI's eConnect PDUs, as well as many other manufacturers' CRACs, UPS, PDUs, RPPs, Meters, Branch Circuits, Racks, Rack PDUs and Environment Sensors.
 
"Chatsworth Products is pleased to offer our global customers a market proven tool that provides critical insight and reporting across the entire power infrastructure," stated Ted Behrens, Executive Vice President of Global Engineering, Product Management & Marketing for CPI. "Combining the industry-leading features of eConnect with the robust, yet simplified monitoring capabilities of Power IQ, our customers will be able to optimize power efficiencies throughout the data center," he added.
 
"The collaboration between Sunbird Software and Chatsworth Products provides customers a simple and proven path to increase the visibility into and management of their power and IT resources. Reducing downtime and increasing efficiency are top priorities for datacenter and IT managers.  Power IQ for eConnect complements CPI's eConnect rackmount PDUs by adding intelligence and analytics to the physical infrastructure, creating a smarter datacenter environment that has the ability to deliver substantial cost savings while improving the delivery of critical business applications." Jennifer Cooke, research director, IDC.
 
Availability
Power IQ for eConnect is available worldwide on May 13, 2016 through the Chatsworth network of global distribution, reseller, contractor, and system integrator partners.  For a test drive, visit http://www.sunbirddcim.com/test-drive.
 
About Sunbird Software
Sunbird Software is changing the way data centers are being managed. Since 2008 Sunbird has been a leading global provider of DCIM software.  With a focus on real user scenarios for real customer problems, we help data center operators manage tasks and processes faster and more efficiently than ever before, while saving costs and improving availability. We strive to eliminate the complexity they have been forced to accept from point tools and homegrown applications, removing the dependency on emails and spreadsheets to transform the delivery of data center services.  Sunbird delivers on this commitment with unexpected simplicity through products that are easy to find, buy, deploy, use, and maintain.  Our solutions are rooted in our deep connections with our customers who share best practices and participate in our user groups and product development process.  Learn more today at http://www.sunbirddcim.com/about-us.
 
About CPI
At Chatsworth Products (CPI), it is our mission to address today's critical IT infrastructure needs with products and services that protect your ever-growing investment in information and communication technology. We act as your business partner and are uniquely prepared to respond to your specific requirements with global availability and rapid product customization that will give you a competitive advantage. At CPI, our passion works for you. With over two decades of engineering innovative IT physical layer solutions for Fortune 500 and multinational corporations, CPI can respond to your business requirements with unequalled application expertise, customer service and technical support, as well as a global network of industry-leading distributors. Headquartered in the United States, CPI operates from multiple sites worldwide, including offices in Mexico, Canada, China, the United Arab Emirates and the United Kingdom. CPI's manufacturing facilities are located in the United States, Asia and Europe.
 
All marks are the property of their respective owners.
 
CONTACT: Paula Alves, 732-375-9030, [email protected]
 
- See more at: http://www.sunbirddcim.com/blog/chatsworth-products-and-sunbird-software...