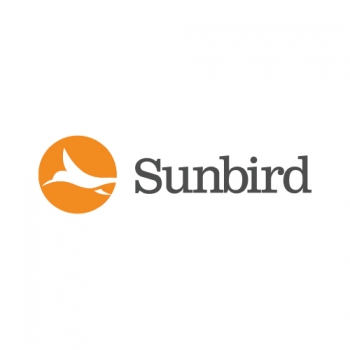 Press Release: Introducing Sunbird Software, a DCIM Global Leader
FOR IMMEDIATE RELEASE
Introducing Sunbird Software, a DCIM Global Leader -- Spin-off from Raritan completed; Sunbird Software continues to invest and deliver innovative solutions to customers
SOMERSET, N.J., September 28, 2015 – Sunbird Software, a global innovator in software solutions that simplify how data centers are managed, announced today the completion of its spin-off from Raritan Inc.  As an independent pure-play software company, Sunbird will focus on growing its leadership position in the DCIM (data center infrastructure management) field, accelerating software development, and helping customers create and manage agile and efficient data centers.
"Sunbird Software will build on our seven years of successes to advance DCIM, helping customers use data center resources more efficiently and enabling them to shift resources to meet new and changing business demands," said Ching-I Hsu, Sunbird Software Chairman.
Under the restructuring plan outlined by Raritan in June, Sunbird Software was created when the DCIM software business unit separated from Raritan's two data center hardware business units -- Intelligent Power and KVM.  Sunbird became an independent entity when Legrand, North America announced today that it has completed its acquisition of Raritan's hardware businesses.
Focused on its pragmatic approach to delivering successful DCIM deployments for data center customers worldwide, Sunbird will continue to invest and expand its leadership role in DCIM technology.  Additionally, Sunbird Software and Raritan, a Legrand company, have signed a five-year strategic partner agreement, including co-marketing and sales.  As an established partner of Raritan, Sunbird will support Raritan's hardware offerings while innovating to address opportunities with a broader set of vendor partners.
"With more than 850 global customers, Sunbird is a leader in the growing DCIM software field.  Now as an independent and nimbler software company, we will look for new opportunities to grow and to provide the best customer and partner experience," said Herman Chan, President of Sunbird Software.  "Customers choose Sunbird DCIM for its ease of use, product breadth and our commitment to their success.  We will continue to invest in our DCIM solution that helps data centers reduce costs and better manage their uptime and capacity utilization."
 
Sunbird Software starts independent operations with a strong foundation of achievements:
More than 850 enterprise and colocation customers on six continents.
7 of the 10 largest technology companies use Sunbird DCIM.
120,000+ data center cabinets managed by Sunbird DCIM.
One of the largest single DCIM deployments with more than a billion data points collected per day.
Open solution that supports leading ITSM and BMS solutions, and multivendor equipment -- including ServiceNow, BMC, Johnson Controls, and Siemens.
Flexible choices to try and buy DCIM, including $9.95/cabinet/month subscription offer.
Recognized as a DCIM leader by IDC, EMA, IHS, Frost & Sullivan, and as a Gartner Cool Vendor.
About Sunbird Software
Sunbird Software is changing the way data centers are being managed. Since 2008 Sunbird has been a leading global provider of DCIM software.  With a focus on real-user scenarios for real customer problems, we help data center operators manage tasks and processes faster and more efficiently than ever before, while saving costs and improving availability. We strive to eliminate the complexity they have been forced to accept from point tools and homegrown applications, removing the dependency on emails and spreadsheets to transform the delivery of data center services.  Sunbird delivers on this commitment with unexpected simplicity through products that are easy to find, buy, deploy, use, and maintain.  Our solutions are rooted in our deep connections with our customers who share best practices and participate in our user groups and product development process.  Learn more at http://www.sunbirddcim.com/we-know-data-centers/.
# # #
All marks are the property of their respective owners.