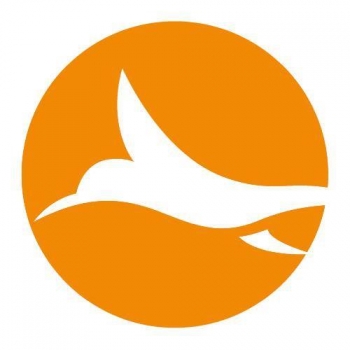 Sunbird® Announces Server Technology Sentry Power Manager Trade-In Program
Editor's Note: Sunbird's SPM trade-in program has just been extended to June 30, 2018! For more information, visit Sunbird's trade-in program website.
Users Can Trade in Sentry Power Manager Licenses for Free Power IQ® Licenses
SOMERSET, N.J., November 2, 2017 — Sunbird Software today announced a trade-in program inviting Server Technology Sentry Power Manager users to experience Power IQ Data Center Infrastructure Management (DCIM) Monitoring software. For a limited time beginning November 2, ServerTech customers can obtain free Power IQ licenses and maintenance support for one year.
To participate, current Sentry Power Manager customers should visit Sunbird's trade-in program website and follow the instructions to obtain their free Power IQ licenses and maintenance support for one year. Maintenance includes access to Sunbird's technical support portal, where customers can download software updates, manage support tickets, and view technical documentation and how-to videos.
"With business intelligence dashboards, floor map visualizations, electronic access control with RFID authentication, and best-in-class multivendor support, Power IQ helps modern data center managers ease the pain points of power and environmental management," said Herman Chan, President, Sunbird. "We're excited for Sentry Power Manager users to experience DCIM software that's fast, easy, and complete for themselves." 
In addition to these data center security management and bulk PDU configuration enhancements, Power IQ includes other features that help data center managers complete their daily tasks with ease:
Easily customizable data center business intelligence dashboards to manage and trend power consumption, Power Usage Effectiveness (PUE), temperature, energy costs, and other metrics
Real-time, color-coded interactive health map to monitor power and environmental conditions
Rack capacity reports to simulate failover situations and identify stranded capacity, without impacting equipment
Patented psychrometric cooling charts to keep cabinets in the ASHRAE® recommended environmental ranges
Graceful shutdown for operating systems
Power IQ users can manage the full family of ServerTech PDUs, no additional user configuration required. The software supports over 50 manufacturers natively and via plugin, without the need to purchase additional modules. Over 100 plugins can be downloaded or requested free of charge from Sunbird's Addons website.
The trade-in program ends on March 31, 2018. To learn more and request Power IQ licenses, visit http://info.sunbirddcim.com/spm.
About Sunbird Software
Sunbird Software is changing the way data centers are being managed. With a focus on real user scenarios for real customer problems, we help data center managers and operators complete their tasks faster and more efficiently than ever before, while saving costs and improving availability. Learn more at https://www.sunbirddcim.com/.