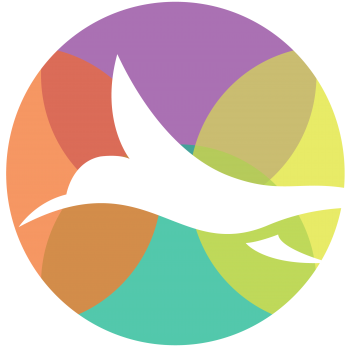 Sunbird® dcTrack® DCIM Operations 7.0 Delivers Modern, Fast, and Easy-to-Use HTML5 GUI Refresh
New 100% HTML5 GUI Enables Sharing of Dashboard Charts, Gauges, and Reports on Customer Portals
SOMERSET, N.J., September 24 — Sunbird Software, the global innovator in data center management software solutions, today announced the general availability of its latest dcTrack® Data Center Infrastructure Management (DCIM) Operations software. Release 7.0 solidifies Sunbird's position as the leader in 2nd Gen DCIM with a brand-new GUI that's more modern, elegant, and easier to use, plus, improved features for team collaboration.
"Data center managers often struggle with thick software clients that are slow and painful to use," said Herman Chan, President, Sunbird Software. "We've refreshed our GUI to be 100% HTML5 to be the fastest and easiest DCIM software. The GUI refresh enables data-driven collaboration as data center managers can now automatically create and share dashboard widgets and reports via email and customer portals, boosting efficiency and productivity."
Web GUI Technology Refresh That Is 100% Flash Free Improves Data-Driven Collaboration
dcTrack Release 7.0 introduces the web GUI technology refresh. Unlike many DCIM software providers whose products either use thick clients or Flash-based GUIs, Sunbird's new GUI is 100% HTML5, mobile-responsive, and accessible from any web browser. The GUI enables users to have dashboard reports automatically created and emailed or posted on a customer portal, enabling quick and easy data sharing across teams, bridging the gap between Facilities and IT. Release 7.0 drives enhanced productivity, providing a fast and easy experience for data center managers as they manage their mission critical facilities with less mouse movement and fewer clicks.
"Paddy Power Betfair plc is a sports betting and gaming operator with five brands: Paddy Power, Betfair, Sportsbet, FanDuel, and TVG. The data center team has a dual mandate to provide data center resources where needed and ensure uptime," said Peter Giles, Senior Data Centre Manager, Paddy Power Betfair. "We use Sunbird's DCIM software to meet these objectives. Sunbird has been a great software partner by providing us a tool that is easy to use and provides the business intelligence we need when we need it. They listen to our needs as a partner of their user group program and then we see the enhancements in the next release. dcTrack Release 7.0 significantly reduces our effort in creating capacity management reports by automatically creating them and emailing them to my capacity management when required."
Additional new features include an enhanced CMDB connector for BMC Remedy and ServiceNow, the ability to run dcTrack natively on Microsoft Azure, enhanced network circuit management capabilities with custom fields, and expanded supported languages including French, Simplified Chinese, German, and Japanese.
"In today's complex data center environments, automation is critical for helping data center managers keep pace with the challenges facing their organization's needs," said Stefanie Williams, analyst at 451 Research. "Having the ability to automatically create and share information from a DCIM tool simplifies data center management and gives data center managers the insight they need to make the most data-driven decisions."
For more information on dcTrack 7.0, visit https://www.sunbirddcim.com/. 
About Sunbird Software
Sunbird is a leading global provider of DCIM software. Learn more at https://www.sunbirddcim.com/. 
Sunbird and dcTrack are registered trademarks of Sunbird Software. All other marks and names may be trademarks of their respective companies.
Media Contact
Don Post
[email protected]