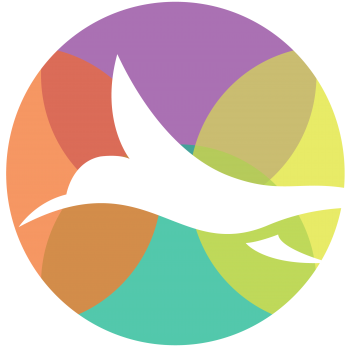 Sunbird® dcTrack® DCIM Operations Dramatically Simplifies Power Capacity Planning
New Auto Power Budget Feature Finds Stranded Data Center Power Capacity to Increase Efficiency and Reduce Expenses
SOMERSET, N.J., November 20, 2019 — Sunbird Software, the global innovator in data center management software, today announced the general availability of its latest dcTrack® Data Center Infrastructure Management (DCIM) Operations software. Release 7.0.1 further positions Sunbird as the industry standard in second-generation DCIM with a brand-new feature that brings automation to data center power capacity planning.
"The new Auto Power Budget feature enables a radical change in how data center managers plan power capacity," said Herman Chan, President, Sunbird Software. "Traditional methods lack accuracy and present stranded power, as all instances of a server model are given the same budget value based on the nameplate data. With Release 7.0.1, Sunbird unlocks precious rack capacity as each individual server model instance has a unique budget value that's automatically set from real-time outlet-measured power readings."
New Auto Power Budget Feature Automates Data Center Power Capacity Planning
dcTrack Release 7.0.1 introduces the new Auto Power Budget feature. The feature enables data center managers to eliminate stranded power capacity so they can get the most out of their existing capacity. With seamless integration to a multitude of intelligent rack PDUs on the market, Sunbird now automatically updates IT device power budget values based upon customer created policies using live readings from outlet metered rack PDUs. By providing complete monitoring and balancing of critical power resources, Release 7.0.1 helps data center managers ensure that there is sufficient capacity to support the explosion of web service applications without overspending on unneeded capacity while maintaining redundancy to maximize uptime.
"Capacity planning and power monitoring are the top two benefits data center professionals want from DCIM, according to our research," said Daniel Bizo, Principal Analyst, 451 Research. "Establishing actual power profiles is difficult without a toolset designed for this. Sunbird Software's 'Auto Power Budget' feature, along with metered infrastructure, provides a toolset that automates the calculation of each compute device's power profile, enabling professionals to more accurately forecast their power needs and save money by getting the most out of their existing power resources."
To learn more about power capacity planning and management, watch this on-demand webinar.
For more information on dcTrack 7.0.1, visit https://www.sunbirddcim.com/. 
About Sunbird Software
Sunbird is a leading global provider of DCIM software. Learn more at https://www.sunbirddcim.com/. 
Sunbird and dcTrack are registered trademarks of Sunbird Software. All other marks and names may be trademarks of their respective companies.
Media Contact
Don Post
[email protected]