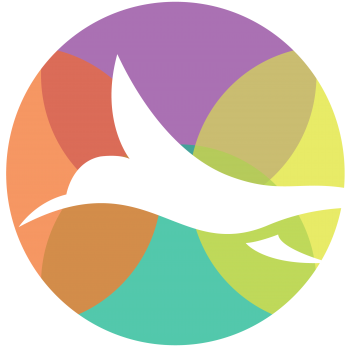 Sunbird® dcTrack® Drives Further Automation with Asset Templates Sync to ServiceNow CMDB
New Release Adds Restful APIs for Models/Connectors Library, Picklist Choices, Work Order Export, and More
SOMERSET, N.J., May 25, 2021 — Sunbird Software, the global innovator in second-generation Data Center Infrastructure Management (DCIM) software, today announced the general availability of its latest dcTrack®  release.
Public APIs to Enhance Data Center Asset Management
With Release 8.0.1, Sunbird has enhanced how customers can manage their models and connectors libraries. Customers can now automatically add, update, delete, and get details on all their equipment makes, models, model images, and connectors via public APIs for fast, easy, and accurate asset template management. Users can define the models and connectors they use with the most up-to-date information to ensure their template automation database is an exact reflection of what resides in their data centers.
The models APIs allow for system-to-system synchronization, enabling customers to integrate dcTrack's models library with their CMDB such as ServiceNow, BMC, and Cherwell/Ivanti and create a single source of truth. This feature helps break down information silos and ensures accuracy across systems so users of either system can trust the data that they have access to.
"Customers enjoy Sunbird's vast vendor equipment models library complete with front and back images, port counts, and specifications," said Herman Chan, President of Sunbird Software. "With over 37,000 models, it's now easier than ever for customers to manage their model templates and connectors. The APIs now available in Release 8.0.1 automate manual processes, allowing data center managers to focus more of their time on managing the data center."
Enhanced Connection Work Orders Report
Sunbird enhances its built-in workflow management system by now offering the ability to export connection work orders to Excel, retaining the color-coding, formatting, and local translations. The work orders make it easy for technicians to create connections in the data center accurately and quickly, eliminating the need for additional trips to the data center. Details on the work order include source location and destination location such as cabinet, U position, asset tag, item name, port, and connector and details on the cord such as ID, type, color, and length to ensure that work orders are completed without problems.
 "Remotely issuing work orders to smart hands is easy with Sunbird," said Joseph Keena, Manager Data Center Operations, UFHealth Shands. "The enhanced connection work order report allows me to be confident that the connections I request are completed appropriately. All the details in the work order are easy to understand, minimizing the possibility of human error."
Additional new features in dcTrack 8.0.1 include public APIs for picklist items, a SQL grid widget drilldown capability, an increased number of supported custom field subtabs, ODBC views for parts inventory management, and more.
For more information on dcTrack 8.0.1, visit https://www.sunbirddcim.com/. 
About Sunbird Software
Sunbird is a leading global provider of DCIM software. Learn more at https://www.sunbirddcim.com/. 
Sunbird and dcTrack are registered trademarks of Sunbird Software. All other marks and names may be trademarks of their respective companies.
Media Contact
Don Post
[email protected]