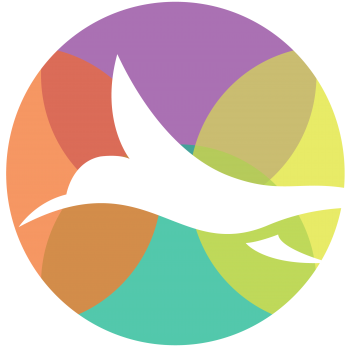 Sunbird® dcTrack® Enhances Scalability with the Ability to Support Up to 300,000 Cabinets
New Release Can Support the Largest Customers in the World
SOMERSET, N.J., October 12th, 2021 — Sunbird Software, the global innovator in second-generation Data Center Infrastructure Management (DCIM) software, today announced the general availability of its latest dcTrack® release.
Extreme Scalability for Enterprise-Class Customers
With Release 8.1, Sunbird has significantly enhanced its scalability. It has been field-proven to support the largest organizations around the globe up to an astounding 300,000 cabinets and thousands of sites in a single system while still maintaining the speed Sunbird is known for. Sunbird has also greatly expanded the scope of its restful web service APIs and business rules to provide the automation needed by enterprise-class customers.
"Enterprise-class customers are struggling to remotely manage all of their data centers, labs, and edge sites. First-generation DCIM is slow and painful to use and legacy management tools like spreadsheets and diagrams are time-consuming and inaccurate," said Herman Chan, President, Sunbird Software. "Extreme scalability is a key pillar of our second-generation DCIM vision to dramatically simplify data center management with elegant software. With Release 8.1, organizations of any size can rest assured that Sunbird can scale to meet their needs with the performance and automation they require."
Infrastructure Project Management Feature Consolidates Tools
New features in Release 8.1 include centralized infrastructure project management capabilities. Enterprise-class customers with hundreds of users now have a fully integrated solution to manage infrastructure deployment projects at every step in the project lifecycle from conception to archive.
The infrastructure project management feature consolidates more end-to-end project management capabilities into Sunbird Software. It improves collaboration and productivity by creating one single source of truth that all data center teams can trust to enable agility, data-driven collaboration, smarter project decision-making, and faster rollout of new infrastructure and services.
"Sunbird's infrastructure project management feature and enhanced APIs allow us to consolidate more tools and processes into dcTrack," said Raymond Parpart, Director Data Center Strategy and Operations, University of Chicago. "With less swivel chair required between tools, we will be more efficient with streamlined operations."
Additional capabilities in this feature-packed release include the ability to remotely visualize busways, suspended racks, and compartment racks in 3D, busway enhancements to better understand capacity utilization and three-phase balance, more robust management of direct current power infrastructure, GUI provisioning of panel breakers, busways, and tap boxes, and GUI editing of structured cabling and IP subnets.
For more information on dcTrack 8.1, visit https://www.sunbirddcim.com/. 
About Sunbird Software
Sunbird is a leading global provider of DCIM software. Learn more at https://www.sunbirddcim.com/. 
Sunbird and dcTrack are registered trademarks of Sunbird Software. All other marks and names may be trademarks of their respective companies.
Media Contact
Don Post
[email protected]