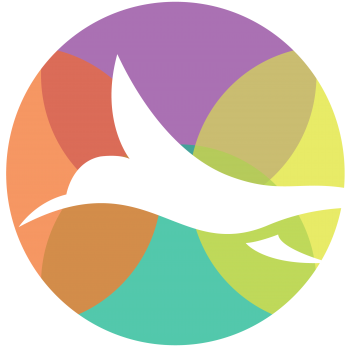 Sunbird® dcTrack® Now Available to Run Natively on Amazon Web Services®
New Release is Fast and Easy to Deploy on AWS
SOMERSET, N.J., January 20, 2022 — Sunbird Software, the global innovator in second-generation Data Center Infrastructure Management (DCIM) software, today announced the general availability of its latest dcTrack® release.
With Release 8.1.1, Sunbird now offers customers with a hybrid data center strategy to deploy dcTrack in their private cloud. Amazon Web Services® is the latest of many platform options Sunbird customers can choose from that includes VMware® virtual appliance, Microsoft Hyper-V®, Linux® KVM, and Dell® R640, R740, and R840 hardware appliances. As with Sunbird's other platform options, installation on AWS is fast and easy. Developed and tested as an AMI (Amazon Machine Image), the dcTrack application software, database, and hardened Linux® operating system are ready to launch on Amazon's Elastic Compute Cloud.
"Super-fast deployment is a key pillar of Sunbird's second-generation DCIM vision," said Herman Chan, President, Sunbird Software. "With the ability to run dcTrack natively on AWS, our customers can enjoy one more way to get up and running with less time and fewer resources than other solutions."
GUI Integration that Enables a Single Pane of Glass
In Release 8.1.1, Sunbird also furthers its second-generation DCIM vision of automation via integration with the ability for dcTrack to be embedded in an iframe. This allows customers to embed the dcTrack GUI as an app into other GUIs, giving them a single pane of glass for managing their operations without the need to swivel chair between multiple tools.
Faster Redundant Power Circuit Management
Managing data center power circuits is critical to maintaining uptime. In this release, Sunbird gives customers the ability to build out their redundant power circuits faster by allowing them to automatically mirror their redundant circuit as they build out their primary circuit.
Additionally, Release 8.1.1 enhances dcTrack's floor map visualization capabilities. Visualizing your data center in 3D is critical for remote data center management, and now, customers can manage their floor plan natively with Visio® in addition to AutoCAD®.
For more information on dcTrack 8.1.1, visit https://www.sunbirddcim.com/. 
About Sunbird Software
Sunbird is a leading global provider of DCIM software. Learn more at https://www.sunbirddcim.com/. 
Sunbird and dcTrack are registered trademarks of Sunbird Software. All other marks and names may be trademarks of their respective companies.
Media Contact
Don Post
[email protected]