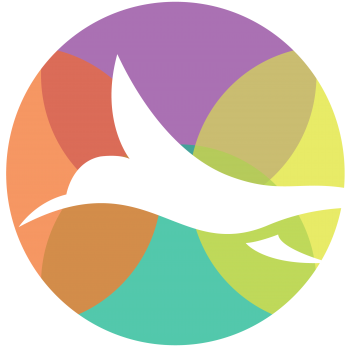 Sunbird® Power IQ® DCIM Monitoring 6.0 Delivers Enhancements That Drive Faster, More Secure Modern Data Center Management
RFID Electronic Door Access Control, Bulk PDU Configuration, and Multi-Vendor Support Enable Data Center Managers to Tackle Critical Security and Device Management Challenges 
SOMERSET, N.J., August 3, 2017 /PRNewswire/  — Sunbird Software, a global innovator in software solutions that simplify how data centers are managed, today announced the general availability of Power IQ® Data Center Infrastructure Management (DCIM) Monitoring Release 6.0. This newest release provides data center managers with enhanced tools that enable easy and agile responses to their most common data center management challenges.
"Modern data centers are facing increasingly stringent security requirements and regulations in addition to efficiency initiatives and uptime goals," said Herman Chan, President of Sunbird Software. "To keep pace with these demands, today's data center managers need to not only monitor the performance of devices in their data centers but also who has access to them. The features and enhancements in Release 6.0 help data center managers save time and reduce costly human error in both their daily tasks and their efforts to protect against physical security threats, especially for edge data centers and colocated facilities."
RFID Smart Card Reader Support Ensures Security and Compliance
Power IQ 6.0 builds on the physical cabinet and row/aisle containment security features introduced in previous releases to support compatibility with third-party door locks with RFID card readers, providing an additional layer of physical security. Within the software, data center managers currently can physically lock down specific areas to prevent unauthorized access. A user-configurable auto-relock timer ensures that doors are not left unlocked after an authorized user requests access.
With Release 6.0, smart cards can be created, assigned, and deactivated in Power IQ to provide users with the appropriate level of access at the door level. Each access request is captured in the door security audit report and the real-time system audit log to enforce compliance with company or industry regulations.
"Physical security is a top-of-mind concern for many of our customers, and basic, low-level safeguards are no longer sufficient to meet the needs of modern data centers," said James Cerwinski, Director of Product Management at Sunbird. "The electronic access support for smart cards and granular access permissions in Release 6.0 provide organizations with the data they need to mitigate risks and to ensure security and compliance."
Faster, More Efficient PDU Management with Bulk Configuration Enhancements
Power IQ 6.0 simplifies and accelerates large-scale PDU deployments with bulk configuration enhancements. Users can set PDUs to maintenance mode or decommission and rescan PDUs in bulk to ensure accurate PDU health status reporting and prevent unplanned downtime, without the need to configure each device individually.
Users also gain the ability to clone and restore PDU configuration files for Raritan® devices to decrease the time and manual effort required to configure and deploy PDUs. Users can upload their own configuration files or choose from configuration file backups that are automatically saved by the software. The most recent backup file and the backups from the first days of the current and previous months are retained in the database to enable users to choose the configuration file that best suits their needs.
"Sunbird continues to make great strides toward its vision of a complete, multivendor DCIM solution that allows data center managers and operators to perform their daily tasks with ease," said Jennifer Cooke, Research Director, IDC. "Features such as bulk PDU configuration and the ability to centrally control electronic RFID door locks from within the modern GUI save time, simplify data center management, and address some of the common challenges in today's data center environments."
Release 6.0 presents real-time PDU management information alongside energy and environmental monitoring metrics in a refreshed web user interface that makes dashboards about the data. Powered by HTML5, the mobile-friendly and responsive design updates enable users to interact with their data and achieve meaningful insights more effectively. 
Extensive Device Management with Best-in-Class Multi-Vendor Support
Power IQ 6.0 allows users to natively manage the full line of APC UPS products, no additional user configuration required. This release further extends Power IQ's out-of-the-box support for a wide range of APC facility items, including rack PDUs, transfer switches, and APC Netbotz devices.
Sunbird supports products from over 50 manufacturers either natively or via dynamic plugin without the need to purchase additional modules. Over 100 plugins can be downloaded or requested free of charge from Sunbird's Addons website: http://addons.sunbirddcim.com/.
For more information on Power IQ 6.0, see the official announcement and release notes.
Availability
Power IQ 6.0 is generally available worldwide on a cabinet/month subscription or on perpetual license basis. Customers with valid maintenance contracts can download the update from the Sunbird Support Portal: http://support.sunbirddcim.com/. For a test drive, visit http://info.sunbirddcim.com/piq-test-drive.
 
About Sunbird Software
Sunbird Software is changing the way data centers are being managed. Since 2008, Sunbird has been a leading global provider of DCIM software. With a focus on real user scenarios for real customer problems, we help data center operators manage tasks and processes faster and more efficiently than ever before, while saving costs and improving availability. We strive to eliminate the complexity they have been forced to accept from point tools and homegrown applications, removing the dependency on emails and spreadsheets to transform the delivery of data center services. Sunbird delivers on this commitment with unexpected simplicity through products that are easy to find, buy, deploy, use, and maintain. Our solutions are rooted in our deep connections with our customers who share best practices and participate in our user groups and product development process. Learn more today at http://www.sunbirddcim.com/.  
Any unreleased features or enhancements referenced in this or other press releases or public statements are targeted for availability in Power IQ 6.0 and may not be delivered on time or at all. Customers who purchase Sunbird applications should make their purchase decisions based on features that are currently available.