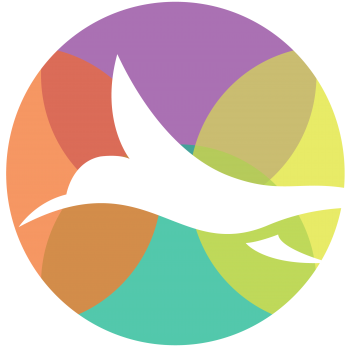 Sunbird® Power IQ® DCIM Monitoring 6.3 Delivers Data Center Health and Capacity Analytics
New Health and Capacity Tile Dashboard and Default Reports Make Management Reporting Easy.
SOMERSET, N.J., January 30, 2019 — Sunbird Software, the global innovator in data center management software solutions, today announced the general availability of its latest Power IQ® Data Center Infrastructure Management (DCIM) Monitoring software. Release 6.3 solidifies Power IQ's position as the de facto standard for health and capacity reporting with live data from intelligent rack PDUs. 
"Data center managers struggle with managing data from hundreds, if not thousands, of intelligent rack PDUs across their environments," said Herman Chan, President, Sunbird Software. "As a truly multi-vendor DCIM solution, Power IQ 6.3 makes it easy to collect and turn this data into actionable data center health and capacity information to improve uptime and extend the life of data center power and cooling resources.  Sunbird makes it easy with Zero-Configuration Analytics.  Zero-Configuration Analytics provides high value analytics without tedious configuration. It just works."
See Health and Capacity of All Data Centers, Rooms, Zones, Rows and Racks on a Single Screen
Release 6.3 introduces the zero-configuration health and capacity tile widget on Power IQ's data center business intelligence dashboards. This new health tile widget displays alarm, temperature, and power information in a color-coded heat map to make it easy for data center managers to view the overall health and capacity of their data centers on a single screen. Users can use the multi-tile health chart widget to display data for different areas of their environments, from top-level data centers down to individual racks.
"Many organizations do not properly analyze the risks or consequences of failure in their data centers," said Kelly Morgan, VP of Datacenter Services and Infrastructure at 451 Research. "As such, outages are more common than expected, with almost 80% of outages being reported as preventable, according to the Uptime Institute. Considering that on-premises power failure is the most common cause of outages, Power IQ's DCIM and health monitoring analytics provide information that modern data center operators can use to assess uptime risks."
Additional new features include enhanced electronic cabinet door lock card access capabilities with day and time limit access schedules per user, Raritan PX1 advanced information correlation to alert users of data anomalies, and power control on Raritan automated transfer switch PDUs.
For more information on Power IQ 6.3, visit https://www.sunbirddcim.com/. 
About Sunbird Software
Sunbird is a leading global provider of second-generation DCIM software. Learn more at https://www.sunbirddcim.com/. 
Sunbird and Power IQ are registered trademarks of Sunbird Software. All other marks and names may be trademarks of their respective companies.
Media Contact
Don Post
[email protected]
Media/Press Link
Read Press Release