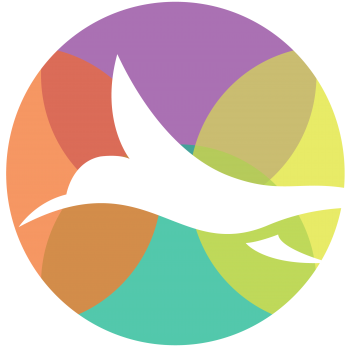 Sunbird® Power IQ® DCIM Monitoring 7.0 Delivers Three Phase Power Imbalance Alerts
New Alerts for Three Phase Power Imbalance of All Facility Objects Make Monitoring Easy
SOMERSET, N.J., September 24 — Sunbird Software, the global innovator in data center management software solutions, today announced the general availability of its latest Power IQ® Data Center Infrastructure Monitoring software. Release 7.0 introduces alerts and zero-configuration reports for three phase power imbalance of all facility power infrastructure and expands on bulk configuration capabilities for Server Technology PDUs.
"Balancing three phase power is highly desired because it delivers energy more efficiently from the source to the consumers," said Herman Chan, President, Sunbird Software. "But data center managers have struggled to keep all three phases balanced at every point. We listened to our customers' needs, and with Release 7.0, we have delivered an easy-to-use tool that allows customers to be notified if any point in their power chain is out of balance based on user-configurable thresholds."
Set Alarms for Three Phase Power Imbalance for All Mission Critical Facility Power Infrastructure
Release 7.0 adds three phase imbalance alerts for all facility equipment, including rack PDUs, floor PDUs, UPSs, RPPs, meters, and busways. Previously an extremely difficult task to accomplish, data center managers now have an easy monitoring solution in Power IQ that automatically calculates percent imbalance and alerts them of any imbalance in the power chain based on configurable thresholds. Users can report on the live three phase current readings and percentage imbalance.
 "Balancing three-phase power continues to be a big problem for data center teams," said Stefanie Williams, analyst at 451 Research. "Though they are deploying three-phase power to support more applications with high density racks, unbalanced power can lead to premature circuit breaker trips and downtime­­­. Unbalanced power also leads to high voltages which reduces the useful life of equipment. Power IQ's new feature that alerts customers when any device crosses user-defined balance threshold simplifies data center power management."
Configure Server Technology PDUs in Bulk
Release 7.0 also introduces bulk configuration enhancements for Server Technology (STI) PDUs. Power IQ will now automatically collect and retain the Server Technology (STI) v8 INI configuration file, making it very easy for customers to restore a full STI configuration to a single STI rack PDU or clone a STI rack PDU configuration to many. Customers can also upload a customized STI INI file to clone just specific parameters such as thresholds or LDAP settings to many rack PDUs.
"Server Technology is very excited to advance some key PRO Series PDU functionality within the Power IQ software suite which now supports full management of v8 PDU configuration files," said Calvin Nicholson, Senior Director of Product Management Power, at Legrand, Data Power and Control Division. "Sunbird is a key strategic partner of ours and implementation of features like this continues to provide our customers with unique features that also save them time and money."
"Intelligent rack PDUs provide us the metering information to help us avoid downtime from hot spots and circuit breaker trips," said Joseph Keena, Data Center Manager. "Power IQ is our DCIM monitoring software that collects the metering data and turns it into easy to understand information with red, yellow and green indicators. Power IQ 7.0 will make it very easy for us to adjust our alarm thresholds, so we see the alerts we want and reduce the noise from the things we are not concerned about."
Additional new features include a 1­­­00% HTML5 web GUI modernization and technology refresh and the ability to run Power IQ natively on Azure.
For more information on Power IQ 7.0, visit https://www.sunbirddcim.com/. 
About Sunbird Software
Sunbird is a leading global provider of DCIM software. Learn more at https://www.sunbirddcim.com/. 
Sunbird and Power IQ are registered trademarks of Sunbird Software. All other marks and names may be trademarks of their respective companies.
Media Contact
Don Post
[email protected]