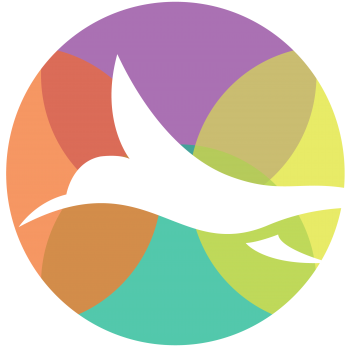 Sunbird® Power IQ® Optimizes User Experience and Security with Single Sign-On
New Release Adds Support for SAML 2.0, Enhanced Event Forwarding and More
SOMERSET, N.J., May 25, 2021 — Sunbird Software, the global innovator in second-generation Data Center Infrastructure Management (DCIM) software, today announced the general availability of its latest Power IQ®  release.
With Release 8.0.1, Sunbird further enhances the user experience and security of Power IQ with support for the Security Assertion Markup Language (SAML) 2.0 authentication process. SAML 2.0 enables customers to use one set of credentials (i.e., password, multi-factor authentication) to log in to multiple tools with a one-click single sign-on (SSO) experience. Once enabled, Power IQ users configured through an organization's identify provider (IdP) server will be automatically authenticated through SAML. Users' credentials never leave the IdP server which dramatically reduces the opportunity for identities to be breached and/or stolen.
"Modern data center and lab professionals are constantly exposed to security threats and basic, low-level protection is no longer adequate for them," said Herman Chan, President, Sunbird Software. "We listened to our customers and added support for SAML 2.0 to help them protect their data and comply with increasingly stringent corporate, government, and industry regulations."
Enhanced Event Forwarding to Enterprise Monitoring Systems
Release 8.0.1 includes an enhanced event forwarding capability that allows data center and lab alarms to seamlessly fit into an organization's company-wide enterprise monitoring solution. The forwarded event includes all the alarm details needed to efficiently inform centralized monitoring organizations of the event severity, description, location, threshold level violation, and most recent measured readings without having to make additional calls to Power IQ for more information.
Additional new features in Power IQ 8.0.1 include enhanced support for Chatsworth Products (CPI) door locks. Power IQ will receive traps from CPI door locks and create events and audit reports using that trap information. The user, badge, and cabinet information come from the trap, not Power IQ. Card authorization attempts are logged in the events log and audit log.
For more information on Power IQ 8.0.1, visit https://www.sunbirddcim.com/. 
About Sunbird Software
Sunbird is a leading global provider of DCIM software. Learn more at https://www.sunbirddcim.com/. 
Sunbird and Power IQ are registered trademarks of Sunbird Software. All other marks and names may be trademarks of their respective companies.
Media Contact
Don Post
[email protected]