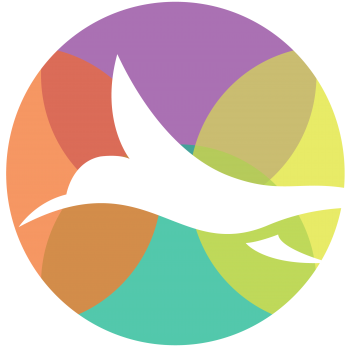 Sunbird's dcTrack DCIM Operations Streamlines Data Integration and Collaboration
Enhanced Cloud and CMDB Connectors and Shareable Dashboards Provide a Holistic View of Modern Data Centers
SOMERSET, N.J., February 26, 2019 — Sunbird Software, the global innovator in data center management software solutions, today announced the general availability of dcTrack® Data Center Infrastructure Management (DCIM) Operations Release 6.3. This new release provides third-party connector and data center business intelligence dashboard enhancements that enable a holistic, integrated view of the data center.
"One of the biggest challenges of facing modern data center managers is the large number of disparate databases and tools used to operate and monitor different aspects of their increasingly complex environments. These separate systems create fragmented, inaccurate data that makes that difficult to get a complete picture of your data center," said Herman Chan, President of Sunbird Software. "The cloud and CMDB connectors in this release reduce the time and effort required to populate and update information. Meanwhile, the shareable, personalized dashboards leverage synchronized data to create a holistic understanding of KPIs that ultimately enables better data center management practices and more informed decision making.
Connect Disparate Systems and Update Data Effortlessly
dcTrack 6.3 builds on the cloud and CMDB integration capabilities in previous releases to simplify how organizations can connect their other data center management systems with their DCIM software. Sunbird's enhanced cloud connector enables users to schedule periodic updates to keep the dcTrack database up to date. This feature helps data center managers maintain a more accurate picture of which physical data center assets are supporting their virtualized environments, including clusters, hosts, and virtual machines, in the cloud.
The CMDB connector in Release 6.3 provides even greater flexibility for organizations who are looking to leverage data center asset management data across platforms. Users can specify the triggers for bidirectionally pushing asset data between dcTrack and a CMDB system like ServiceNow or BMC Remedy to ensure that the integration accommodates their field mappings and business logic. As a result, asset data that is modified in dcTrack will automatically be synchronized and updated in a connected CMDB system. 
"As technology environments in organizations grow increasingly complex, operations professionals are looking for approaches that deliver a unified view for more efficient monitoring and management," said Nancy Gohring, senior analyst at 451 Research. "Tying together the many tools they use to get insight into their environments allows operations professionals to more quickly learn about and solve performance problems."
Share Customized Dashboard Views with Cross-Functional Teams and Management
dcTrack 6.3 provides an unlimited number of personalized dashboards that users can create and share with other members of their team and management. Users can create their own dashboards with any combination of over 80 out-of-the-box charts as well as custom, HTML, and SQL widgets that can pull in data from a variety of sources. Dashboards respect dcTrack's granular, role-based access control, so different users can view only the data that they have access to, and they cannot modify dashboards shared by other users.
For more information on these and other features in dcTrack 6.3, visit https://www.sunbirddcim.com/.
About Sunbird Software
Sunbird is a leading global provider of DCIM software. With a focus on real customer problems, we help data center teams manage tasks and processes faster and more efficiently than ever, while decreasing costs and improving availability. Learn more at https://www.sunbirddcim.com/.
Media Contact
Don Post
[email protected]
Media/Press Link
Read Press Release