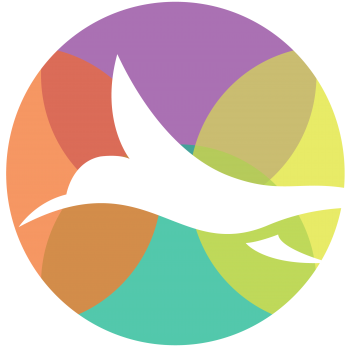 Sunbird dcTrack Release 9.0 Available Now
New Release Provides More Visualization, Automation, and Facilities Management Capabilities
PISCATAWAY, N.J., March 22, 2023 — Sunbird Software, the global innovator in second-generation Data Center Infrastructure Management (DCIM) software, today announced the general availability of its latest dcTrack® release.
New Facility Items and Automatic, Interactive Single-Line Diagrams
With Release 9.0, Sunbird has expanded its asset management capabilities by adding support for facility items that are typically managed by EPMS or BMS systems. Customers can now track the electrical characteristics and interconnections of all facility items in their AC or DC power chain including utility feeds, generators and fuel tanks, switchgears, switchboards, transformers, panelboards, DC power plants, and DC bays.
These new facility items can now be visualized with single-line diagrams that are automatically generated based on the existing asset and circuit information already populated in the tool. It's easy to navigate and drill down to see details of any node. Live power readings are overlaid on the single-line diagram for each node to easily understand budgeted and actual values for voltage, current, power rating, highest/lowest phase, and more. The modern single-line diagrams are editable via drag-and-drop and printable and provide an up-to-date single source of truth while minimizing swivel chair management. 
"Data center managers are under tremendous pressure to maintain uptime and efficient power utilization," said Herman Chan, President, Sunbird Software. "Sunbird's new facility items and dynamic single-line diagram enables better power chain planning and faster troubleshooting that helps redundancy planning and reduces outages."
World Map to Understand Health of All Sites at a Glance
A new world map feature provides a visualization of the health of all your locations by address or GPS coordinates with a clear red/yellow/green health status for each site. Customers can easily navigate the world map and drill down to see the details of their locations.
Tree navigation of country, data center, floor, and room make it easy to identify different sites and the view is automatically updated every 30 seconds with the latest health status. Customers can hover over any site for a tool tip that shows its latest events, hottest rack, power capacity, and power utilization. The world map can zoom down to the street level, and customers can easily drill down to any site's 3D floor map, location details, or list of assets.
"The world map provides an easy-to-understand visual that both operators and management will love," said Chan. "The overlaid key performance indicators for each site's health and capacity makes it easy to spot conditions in any site around the globe that may cause costly downtime."
New Features That Support Data Center Automation
Automation via integration is one of the key pillars of Sunbird's vision for second-generation DCIM software, and Release 9.0 provides more features to help automate data center management.
SQL grid widgets can now be used with Sunbird's popular ability to automatically schedule and email charts and reports, the automated asset audit feature has been enhanced to now support items that are not in a cabinet and blade, and new public APIs are available to help automate parts management, and configure uploaded floor map drawings.
Further, the measured power and environmental readings from an integrated instance of Sunbird's Power IQ® will now automatically refresh in dcTrack in the floor map, circuit trace diagrams, item details, and certain charts.
"First-generation DCIM failed because it required too much manual effort," said Chan. "Release 9.0 further eliminates swivel chair management to enable our customers to be more automated and more productive."
More Features to Dramatically Simplify Data Center Management
Release 9.0 expands on Sunbird's ability to color-code cabinets and contents. Customers can now search and filter assets on their 3D floor map and simultaneously color-code those assets by any attribute. For example, a customer can search for all installed Hewlett Packard devices in Site A and color-code them by customer. This enhanced digital twin capability helps customers more easily see, communicate, and collaborate on the details of their data center to remote teams and management.
Additional new features and improvements in dcTrack 9.0 include part number and description fields for item models to enable end to end tracking of assets from purchase to dock to provisioned to end of life, improved UI for managing makes in the model template library, capacity search improvements to aid in provisioning of new equipment, and much more.
For more information on dcTrack 9.0, visit https://www.sunbirddcim.com/.
About Sunbird Software
Sunbird is a leading global provider of DCIM software. Learn more at https://www.sunbirddcim.com/.
Sunbird and dcTrack are registered trademarks of Sunbird Software. All other marks and names may be trademarks of their respective companies.
Media Contact
Don Post
[email protected]