Easy. Accurate.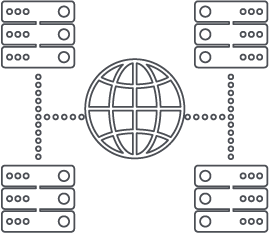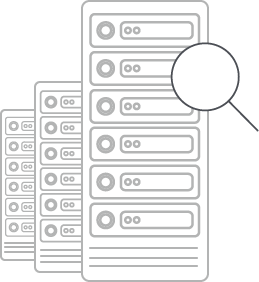 Get real-time information on
make, model, dimensions, weight, serial number, asset tag, server name, server function, owner, rack location, cabinet name, RU position, orientation, configuration, customer(s), data ports, cord type, cord color, MAC addresses, IP addresses, connectors, protocols, data rates, power connectors, voltage, watts, amps, purchase price, purchase date, installation date, warranty period, maintenance dates, documentation links, system admin, admin team, asset status
Asset Management
on Steroids
Track detailed information on all your data center infrastructure assets and even add your own custom fields
Extensive detail and asset information including servers, networking, and storage
Instantly get a picture of what assets you have, who owns them and where they are located
Reports facilitate auditing and compliance of your assets
Quickly search for assets and get detailed information with a click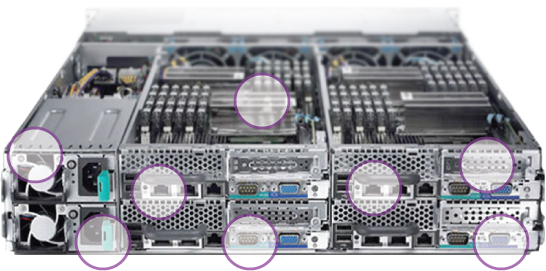 With smart models,

we've done all the hard work for you.
Detailed Model Specifications
Detailed Model Info like U space, dimensions, weight, power requirements, and port information like power, network, storage, serial, and VGA port
Make provisioning as simple as
1

Select a Model
2

Perform Smart Search
3

Reserve space, power,
and network
The Model Library is
Vast & Continually Updated
13 Categories of
Physical Media
10 Protocols & 25+
Network Speeds
250+ Com and Power
Connectors
Customize, Search, or
Filter
Define Your Company
Library with "My
Models"

Easily import your existing data
Combine multiple files into one searchable database with predefined Excel templates that leverage existing data to get you up and running in a flash.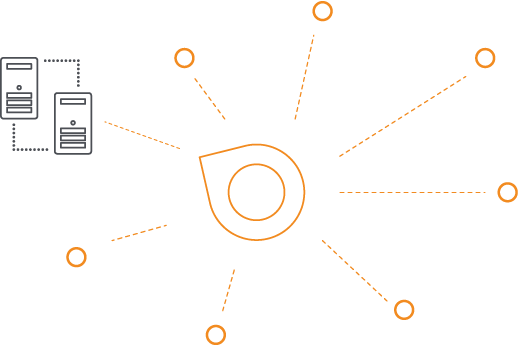 Say goodbye to manual audits,

say hello to Auto-Discovery
Discover all SNMP enabled items by simply entering an IP address range
IP address range searches can be more intelligent by selecting – full range, subnet, or custom
SNMP discovery options – including auto-scan and manual-scan
Automatically bulk update RAM, CPU, services, or processes for IT devices that are SNMP enabled
Support for wireless hand held scanners and mobile apps make discovery and verification a snap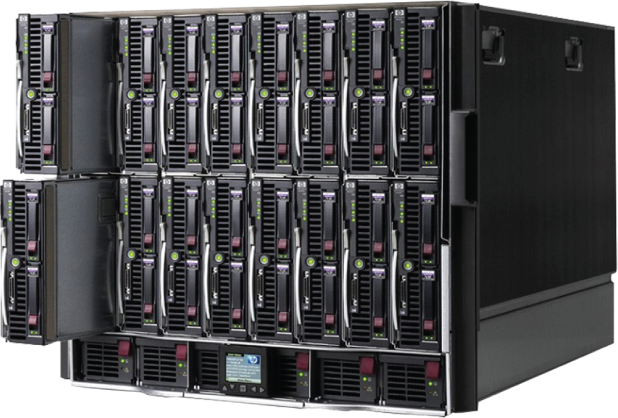 Comprehensive Blade
Configuration Support
Automatically track weight of entire chassis as you add each blade
View half height or full height of blades
Track VM's on individual blades
Track network and other I/O cards, ports, internal routing and Virtual Networks, plus upstream connections
Support for N, N+1, N+N power supply configurations
Track blade and chassis configuration information
Map power supplies to rack PDU outlets and see full upstream power chain
Support For All Major Brands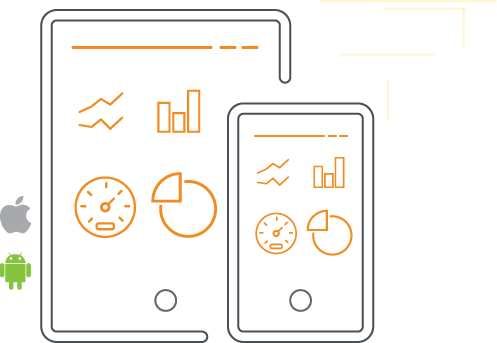 Take your DCIM with you...
with our Android and iOS mobile app, easily scan, search, AND edit your DCIM database
Critical information at your fingertips
Faster, easier, more accurate, paperless auditing
Works on Apple iOS and Android
LEARN MORE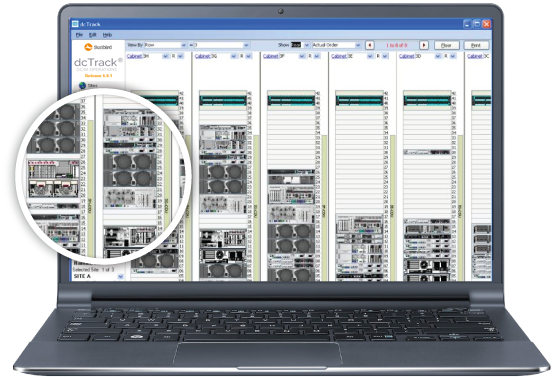 Hi-res rack elevations
You don't have to visit the DC floor to see what type of configuration you have in any rack...
Drag and drop asset items within a rack
See front and rear images
See simple names
Overlay and see port level labels
It works with what you have
Connect everything through one seamless portal - enabling the creation, reading, updating, and deleting of assets through other systems to enable flow-through operations