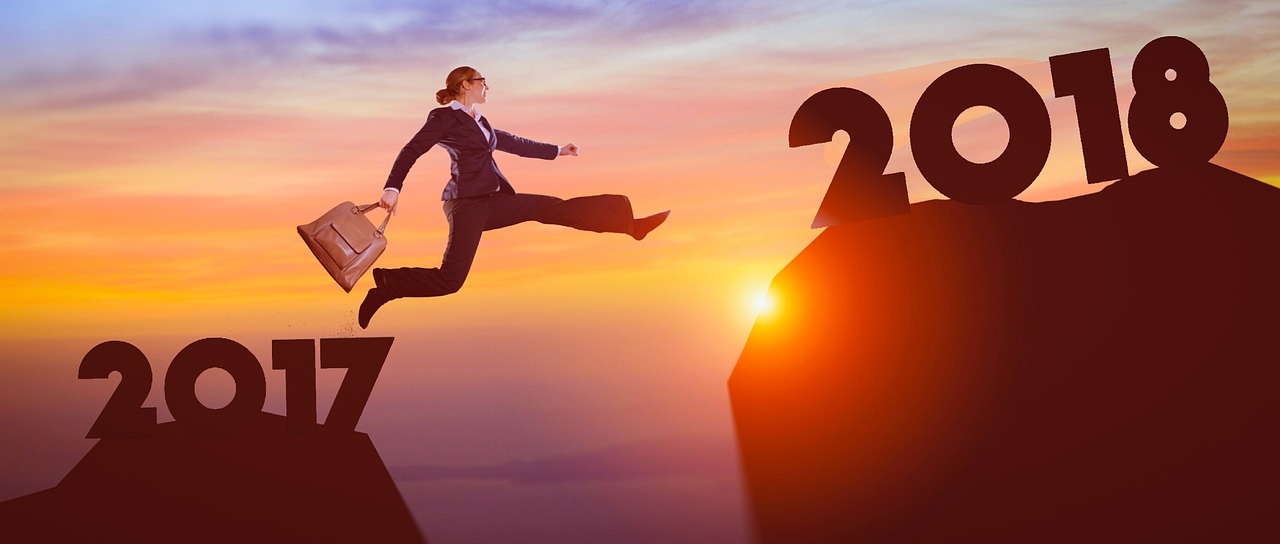 4 New Year's Resolutions for Managing Your Data Center (and How DCIM Software Can Help You Stick to Them)
It may be only two months into the New Year, but between recovering from the holidays and getting back to the grind, it's no wonder that so many New Year's resolutions fall by the wayside. Even if you employ various strategies, tools, and technologies in an effort to stay on track, in the end, it's easier said than done.
However, you can still start the year off right—at least when it comes to data center management. Did you know that the New Year's resolutions you made for yourself can also apply in your data center as well? Here's our list of four common New Year's resolutions for your data center and how Data Center Infrastructure Management (DCIM) software can help you make them a reality:
1. Get healthy
Whether it means working out five days a week, finally cutting that bad habit, or eating a little cleaner, getting healthy is a common New Year's resolution each year. With the rise of wearables to track your calories, heart rate, and even how well you sleep, monitoring your health with real-time data is a prevalent way to keep this resolution.
When you're keeping a finger on the pulse of your data center, it's similarly important to make sure you're tracking the right metrics to monitor enterprise health. These might include actual active power and budgeted power (so you can monitor power usage and capacity), the inlet temperature of the hottest cabinet, the number of daily adds and decommissions, and the number of critical and warning events by location. A DCIM software solution with robust data center health tracking will provide this information and more in a health floor map with easy-to-understand red-green-yellow color coding so you can understand your data center's health at a glance. This information also helps you address potential issues before they become real problems that can affect your data center's health.
2. Get organized
Keeping track of what you have, knowing what you need to do next, and making sure your files are up to date are common challenges for people who struggle with disorganization. Becoming more organized may seem impossible when your desk is cluttered with scribbled to-do lists and reminders, so task managers, productivity trackers, and calendar apps are often popular with people trying to keep this resolution.
Likewise, controlling the chaos in your data center can be difficult without the appropriate tool. Organizing your data center might start with an inventory of your assets, including all devices and how they are connected. 3D floor map visualizations can help you pinpoint where your assets are located in your data center. Workflow automation can ensure that changes to your data center are requested and made in compliance with your approval process, without the need for manual checks or additional paperwork. A good DCIM software solution will combine both data center asset management and change management in one system so you'll know that your single source of truth is always accurate.
3. Be smarter about spending money
Financially focused New Year's resolutions typically start and end with "spend less, save more." However, it might be more accurate to say that the resolution is to make smarter decisions so that the money you do spend is not wasted. To manage your money, you might use budgeting apps that enable you to trend your historical spending and track your fiscal fitness. However, it's also common to save more by spending less on your energy bill, even when you factor in investments in smart devices and energy monitoring systems for your home.
There are multiple opportunities to manage energy usage in data centers to reduce costs, and they start with power monitoring. DCIM software can enable you to trend energy consumption, calculate PUE, and find stranded capacity to be more power efficient. Meanwhile managing airflow and collecting temperature sensor data can help you avoid wasting money on hot spots and overcooling. Upgrading your technology to smart devices like intelligent PDUs (iPDU) enables more accurate power monitoring at more granular levels combined with environmental sensors.
Monitoring your environment with DCIM software also can help you protect your investment in iPDUs and other devices. DCIM software allows you to set minimum and maximum thresholds for environmental monitoring so you can ensure that you're within the temperature and humidity guidelines recommended by ASHRAE or the manufacturer. This is critical to your data center management because maintaining a safe environment for your IT equipment enables you to keep your devices in optimal condition so you won't need to spend unnecessarily on maintenance or replacements.
4. Manage stress
The negative effects of stress on your work performance and life in general are well documented, so it's no surprise that this is a common New Year's resolution. Managing stress can be done in whatever way you feel works best for you, but it typically involves first identifying your source of stress before adopting coping strategies.
Data center management can be stressful due to a number of factors, including the time required to complete tasks, pressure from upper management to meet your KPIs and do more with less, wondering what will happen if your equipment fails, or even concerns about unauthorized access to your critical infrastructure. While it may not be able to completely eliminate all the stress from managing a data center, DCIM software that is easy to use and integrates with your current third-party systems and existing devices with little effort on your part can reduce the stress of implementation and the need for support. A failover report can simulate a failover situation so you can accurately predict and identify at-risk cabinets—without impacting equipment in use. DCIM dashboards can be organized based on key metrics for organizational initiatives so you don't have to worry about unexpected events and can take action on issues before they become problems. Finally, DCIM software that can audit and control physical access requests to cabinets and containment areas can give you peace of mind, knowing that your data center is physically secure.  
New Year's resolutions are difficult to keep, but with a comprehensive DCIM tool, you just might be able to make 2018 the year you stick to them—at least in your data center.
Want to see for yourself how DCIM can help you keep these and other New Year's resolutions? Take a free test drive of our DCIM software today.
Originally published February 2, 2017. Updated February 2, 2018.