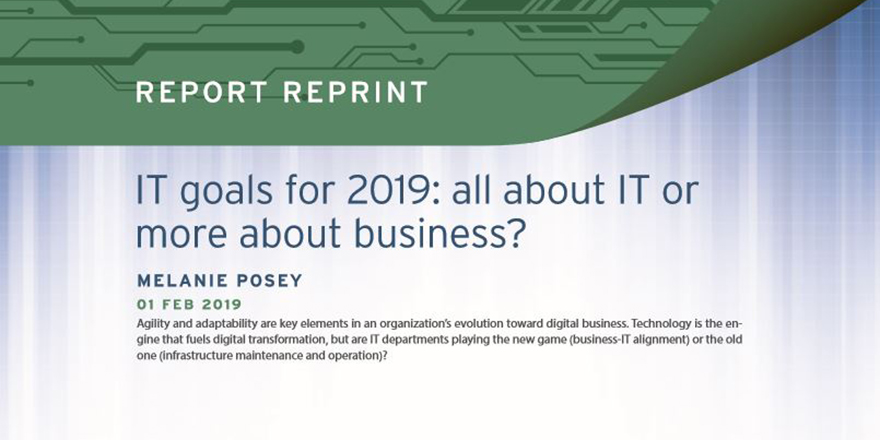 [451 Report] IT Goals for 2019: All about IT or more about business?
Agility and adaptability are key elements in an organization's evolution toward digital business. Distinctions are beginning to emerge between organizations with strategic versus tactical IT departments. In the same vein, 451 Research's most recent Voice of the Enterprise Digital Pulse: Vendor Evaluations Survey 2018 found that organizations whose major IT goals for 2019 are business-oriented rather than purely IT-focused look quite different on several key vectors, including IT execution environments, IT decisionmakers, impact of transformational technologies and vendor selection criteria.
Business IT alignment is a prerequisite for successful digital transformation, but organizations struggle to achieve greater levels of coordination and collaboration in this arena. Companies that continue to view IT as a tactical operate-and-maintain function will not only hamstring their own digital transformations, but will also have difficulty attracting and retaining the IT talent needed to build and maintain IT environments to support sustained innovation, differentiation and operational efficiency.
To read the full report, click here.