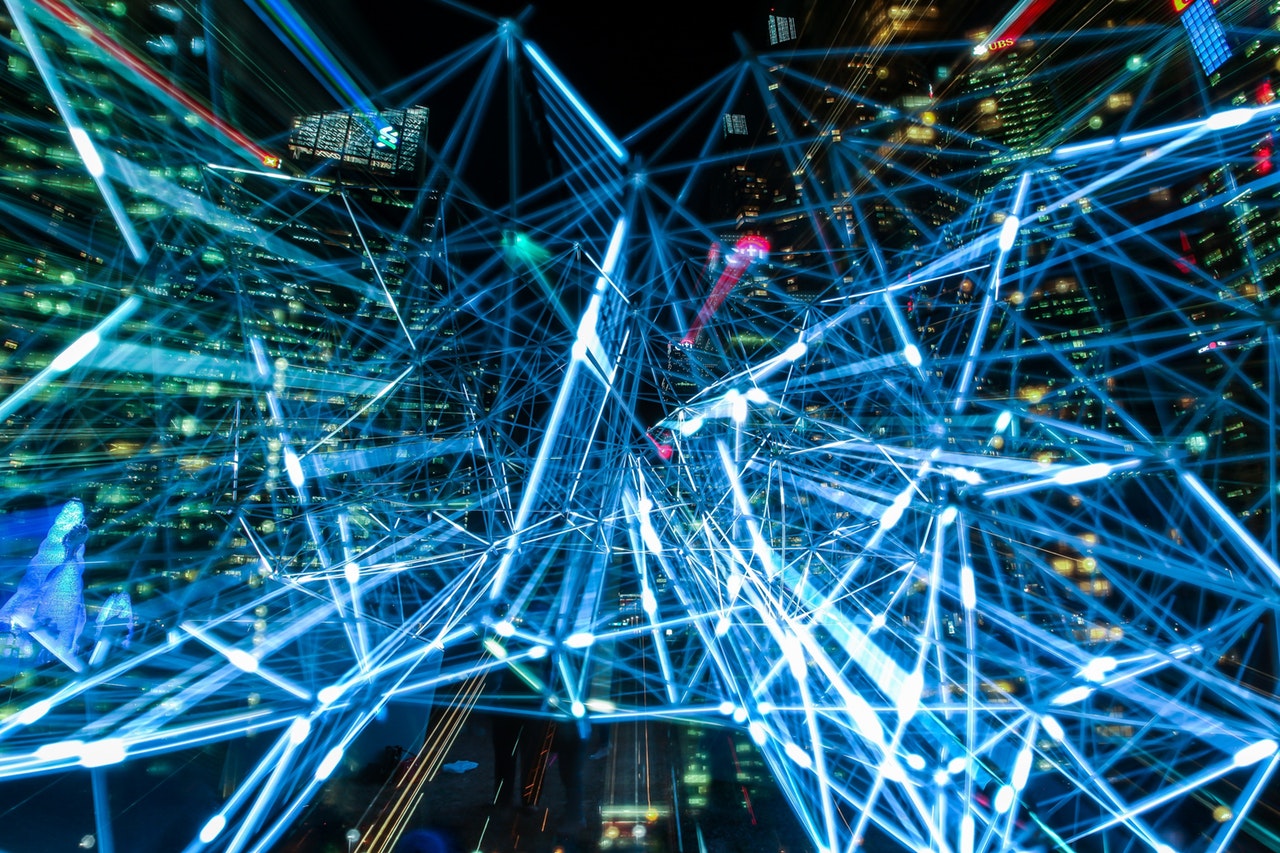 Data Center Management Trends to Watch in 2019
In 2018, data center managers had to contend with a number of disruptive trends and technologies that changed the way they operate and monitor their environments. In 2019, several of last year's DCIM trends are likely to mature and further disrupt traditional data center management practices. For data center managers who are participating in these trends and doing everything right—including using Data Center Infrastructure Management (DCIM) software in your organization—now is an exciting time to be in data center management.
However, even if current data center trends aren't impacting the way you manage your data center, understanding what these trends are and why they might be relevant to you in the future can still be helpful. In fact, information on emerging trends can be critical to futureproofing your data center environments, your customers' data and applications, and even your job.
So, what's on the data center management software horizon for 2019? Here are just a few data center infrastructure trends to watch this year, how they could complicate your data center management practices, and what you can do to keep ahead of these trends in your own environments:
1. Hybrid data center environments
Hybrid data centers are rapidly becoming the norm in enterprises today. These new data center environments blend traditional on-premises enterprise data centers with off-premises data center capacities. These may include cabinets and containment areas in colocation data centers, private or public clouds, or managed services. A recent 451 Research Voice of the Enterprise: Datacenter Transformation, Budgets and Outlook survey found that 59 percent of enterprise end-user respondents owned and operated server rooms. The survey also found that 57 percent utilized cloud service providers, 54 percent owned and operated their data center facilities, and 41 percent rented space from colocation data center providers. This data indicates that more organizations are blending their on and off-premises capacities to create an environment that is cost-effective and also works for their needs.
Hybrid data center management comes with its own set of challenges related to infrastructure and operations. With assets spread across multiple locations, it's often difficult to know exactly what you have, where it is, and what capacity is available. A lack of end-to-end visibility can also limit your ability to make the most informed data center management decisions. 
To maximize the value of your hybrid data center capacity, make sure your data center management software has the capabilities needed to remotely manage all your assets, regardless of where they are located. Look for DCIM software that supports both physical and virtual assets. Also, consider DCIM software that integrates with other systems such as an ITSM, VM manager, or financial database to track metrics across your infrastructure and business. A comprehensive DCIM solution can present this data in easy-to-understand zero-configuration dashboards and analytics or export the information for additional analysis.   
2. Integration with disparate systems
Integration across different applications and databases, including third-party ticketing systems and CMDBs, is critical for modern data center managers. With hybrid data centers spanning multiple teams and areas of the enterprise, like finance and customer support, connecting these systems together seamlessly via integration helps data center managers correlate critical data across the enterprise.  This integration process also ensures that data can be shared and updated across applications.
However, integration can be difficult especially if you need to integrate multiple systems. Ensuring that integration works with your business processes can be difficult if the connectors available for your systems need to be configured in a certain way in order to work. Some third-party systems also may include standard fields that do not match with the fields you use throughout your organization.
By integrating DCIM with CMDBs and other tools, you can help to ensure that your data is more accurate and reduce the manual effort required to update multiple systems individually. Look for DCIM software that provides connectors to the systems that you use most and ensure that the connects can be configured to your enterprise's business logic.
3. Dynamic, just-in-time data center capacity planning
Data center capacity management is one of the biggest challenges modern data center managers face. This trend and its complications have only been exacerbated by the rise in hybrid data center environments, virtualized assets, and edge data center deployments.  On-demand, dynamic provisioning to meet the need for IT resources requires flexibility and scalability that would have been unheard-of in traditional data center environments.
For modern data center managers, it's no longer sufficient or acceptable to react to requests for resources. You need to be proactive about your data center capacity planning or risk being unable to meet demand. In addition to planning for projects in the pipeline, you also need to be able to understand the impact of projects on your capacity and to have an accurate, real-time view of power, cooling, network, and space capacity across multiple sites.
Data center capacity planning is already difficult enough with legacy DCIM tools like Excel and Visio. Instead, consider data center management tools that provide fast and easy access to capacity information. For example, what-if analyses can help you determine the net impact of additions and decommissions before they are installed or removed from your environment. Correlating power, space, and cooling capacities on the floor map can help you tell at a glance where you have available capacity.
4. Data center trainings and certifications
With the increase in data center modernization and digital transformation, data center managers are struggling to find employees with the right skills and technical expertise to operate and monitor these new environments. Some of these skills include service-level agreement (SLA) management, cloud, virtualization, and security.
To bridge this data center skills gap, organizations are looking at a range of options, including internal training for current talent, hiring new talent and contractors, or seeking out the necessary skills through better cross-functional collaboration with other teams within the enterprise. According to data from IDC's Cloud and Artificial Intelligence Perceptions Survey (2018), hiring new full-time staff (36 percent) and leveraging contractors/temporary personnel (22 percent) were less likely approaches among respondents than retraining existing staff (40 percent).
In addition to investigating external trainings created by data center professional organizations like Uptime Institute and BICSI, many enterprises may look at developing their own internal data center training programs. One of the key benefits to an internal certification or training is that you can customize the program to fit your own systems, processes, and business needs. This includes training on any integrated systems, including your DCIM software.
Keeping current with all modern DCIM software and data center monitoring can be challenging when you're focused on running your data center. From hybrid data centers to automation via integration to bridging the data center skills gap, 2019 is likely to be a time of change for data center infrastructure management. However, regardless of what's to come, we're confident that having the right data center software is the key to staying ahead of these trends and leveraging them in your own environment.
Wondering what 2019 holds for DCIM software? The future is now with Sunbird's second-generation DCIM software that's fast, easy, and complete. Take a test drive today.