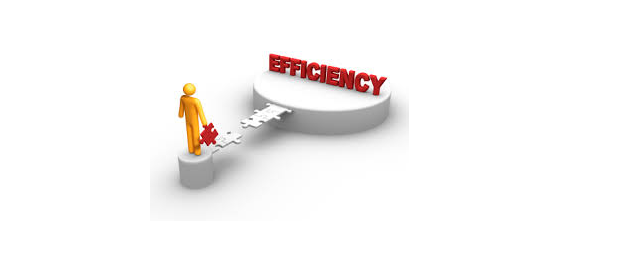 Achieving Power and Operational Data Center Efficiency through DCIM
Data center racks are becoming denser with IT equipment and a supporting infrastructure that consumes more power than ever before.  When power was cheap, few companies gave any thought to how well they managed their power resources.  But with electricity costs reaching historic highs, companies have had no choice but to investigate energy efficient technologies and practices that can help lower those costs, and keep them competitive in a tighter global market.
 
This is no easy task.
 
Even with so many data centers having successfully implemented consolidation and virtualization projects, new high performance computing racks often demand the same amount of power as before, or may have even higher power requirements.   These new racks also produce more heat, which then requires more cooling resources, or better use of cooling resources, at the very least.
 
Then consider the need for redundancy.  Since mitigating the risk of service interruptions is vital to the success of most business services, data centers need to provision several layers of redundancy.  This unavoidable reality can alone account for a significant portion of energy utilization.  So in lieu of energy savings, we might consider operational savings to be the next best thing.
 
Data Center Infrastructure Management (DCIM) software offers a two pronged approach to achieving power and operational efficiencies in the data center.
 
In the first instance, DCIM tools can help data centers do a better job of managing their cooling resources by providing cooling charts that plot real-time data center temperatures and humidity levels against ASHRAE recommendations.  This allows data centers to make informed decisions about containment, and CRAH and CRAC settings, leading to marked energy efficiencies.
 
In the second instance, DCIM tools can help the people running the data center to better manage more devices, across multiple facilities, with a lower allotment of man hours. The DCIM tool autonomously tracks assets throughout the data center, manages the workflow for device changes, and provides accurate data that aids in provisioning.
 
Now, let's circle back to those servers for a moment.  Yes, high density computing racks are consuming at least as much power as before, and there may not be all that much that can be done about the amount of power being drawn by production servers. But, that doesn't mean that there isn't room for improvement. 
 
DCIM also offers operators the ability to create charge-back reports that show customers and departments their actual power usage.  This can be used to incentivize users to remotely power off test and lab servers during non-working hours. Combining DCIM and a corporate wide energy program can mean significant savings to your data centers and your business.  
 
See how other companies have created power efficiencies and transformed their data centers into the greenest around: http://www.raritandcim.com/blog/green-data-centers-around-world-infographic