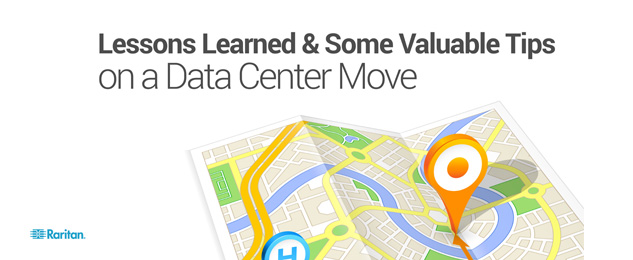 Are you planning a Data Center Move? Learn how DCIM helped one Data Center Manager.
While it might appear that restructuring space in an existing Data Center might be less costly than moving to a new one, the reality is that it really might not be.   Do your research; determine the compromises you might have to make, and carefully plan for your move.  Consider using a Data Center Infrastructure Management (DCIM) solution to complement the physical move.   What follows is a high-level summary of the process that Greg Rutledge, Data Center Manager and Trey Jones, Director of IT Infrastructure Services for Houston Methodist Hospital used in deciding their strategy.
 
When the Houston Methodist Hospital Data Center started to run out of space, Greg and Trey took a look at three options – building, colocation or a retrofit.  They carefully examined their infrastructure needs – now and into the future, the investment in both money and time, and ongoing operations expenses.  While somewhat surprised by the outcome, they realized that while co-location and retrofit were viable options, the least costly and most flexible solution was to build a new Data Center.
 
Once that decision was made, they moved to the next step which was to determine the sizing and design strategy of the data center.  Greg and Trey starting by identifying the criticality of the applications that their data center needed to support – i.e. the tier level.  They then visited similar data centers to get design ideas to facilitate providing services and ensuring any SLAs.  Additionally they made sure there was room for expansion.
 
Knowing that they did not want to take inaccurate or incomplete asset inventory data with them, they used a Data Center Infrastructure Management (DCIM) tool to identify and store the information.  Other preparations included running scenarios and trying out the new site, ensuring that things are in working order before the move, and preparing a phased plan.
 
Knowing there was a lot to do, they kept moving days simple.  A single point of contact was assigned to ensure what was planned to be accomplished, could actually be accomplished.  To reduce service downtime, assets were moved in groups or organizations so that all relevant parties are moved together. 
 
The DCIM solution was used to direct where to move the assets and helped to ensure that the right piece of equipment was being moved.  Once the equipment was physically in the new data center the asset was quickly able to be located and placed.    
 
Now that they have finished their move, Greg and Trey can rest assured that they have an updated asset inventory system, and can easily identify and locate their assets.  Making additional adds, moves, changes, as well as troubleshooting much easier than in the past.
 
Learn more about how DCIM can help you in a Data Center move by downloading our eBook Lessons Learned & Some Valuable Tips on a Data Center Move.