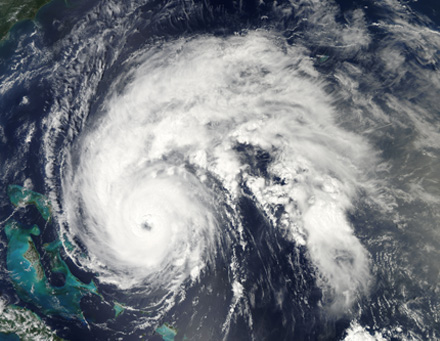 Data Center Managers Beware: Hurricane Season is Upon Us
It's that time of year again – hurricane season here in the US. And with that comes the potential for tropical storms, stronger than average winds, and power outages.  If you're a data center manager, here are a few things you should consider before one of these weather events hits:
Disaster recovery procedures.  What redundancy procedures do you have on site?  Do you have both redundant systems on site and a remote backup site?  Although at times painful and costly, the costs of downtime often dwarf the costs of preparing for disasters, major or minor.  Learn from your past and incorporate procedures ahead of time.
Active monitoring and alerting. Use Data Center Infrastructure Management (DCIM) solutions configured to monitor your power devices, and environmental sensors that can identify and alert you to potential problems.  For example, if there's ever a cooling problem, monitoring temperature and humidity within your data center can provide an early indicator that your server might be at risk to go down.
Remote access and control from anywhere, anytime.   How do you plan to handle the following situations in the event of torrential downpours, howling winds, and road closures? 
Inaccessible and unavailable monitoring and operations systems -  Using a KVM-over-IP solution, which allows BIOS level access to the OS, enables systems and associated system to be brought back up quickly.
Powering on/off devices for safety's sake - Rather than drive an hour to unplug a cable,  a DCIM solution and intelligent PDU provides simple access via a Web interface that allows you to turn on/off a router from the safety and comfort of your home.
DCIM solutions provide data center managers with the remote access tools needed to deal with any and all potential emergency situations.  These tools provide visibility into your power and environment; the ability to request, implement, and track changes(move capacity or power); and provide remote power management to allow for a graceful shut down or powering up of critical applications and servers.
Ignoring the possibility that disaster might strike could be fatal to you and your company's future.  Equipping your data center with software tools like DCIM can improve the power and control you do have in a situation in which there is otherwise little control.
To learn more about how DCIM can help you monitor and manage your data center, download our eBook: DCIM Demystified to learn more.