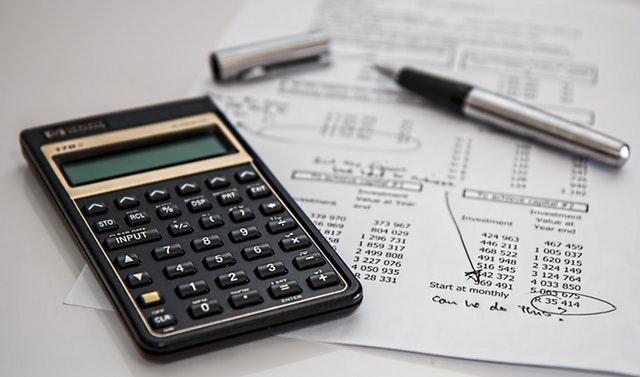 Five Simple Secrets for Getting Your Next DCIM Budget Approved
Gaining the financial resources to invest in Data Center Infrastructure Management (DCIM) software is a common struggle for modern data center managers. It might seem counterintuitive; after all, most organizations acknowledge data centers as mission-critical facilities. However, even though nearly 75 percent of enterprise data center budgets have increased or stayed consistent in 2017 compared with last year, today's data center managers continue to face scrutiny associated with increasing data center operational costs while also being tasked to do more with less.
Gaining the funds that you need to get your DCIM project off the ground requires careful planning and consideration of multiple moving parts. Simplify the process with these five straightforward tips for getting your DCIM budget approved.
1. Understand every step of the approval process.
When you're focused on making sure your DCIM software budget covers all the need-to-haves (and even some nice-to-haves), it's easy to overlook key aspects of the approval process. Start early and make sure you know what's required for each step of the process.
Who is involved? What are their primary concerns or objections that need to be addressed? What key dates should you be aware of? From the decision makers and timelines down to the preferred format for your budget, make sure you're addressing the details so your data center management software budget isn't delayed or rejected based on a technicality.
2. Align your project with organizational objectives.
A budget for a data center management expenditure that only benefits yourself or a few members of your team is doomed to fail. To ensure success, clearly identify how DCIM software meets or supports specific corporate objectives and makes the organization more competitive. Specifically, highlight immediate and long-range goals and tie them to benefits or features of DCIM software.
For example, if your organization is focused on green initiatives, emphasize how DCIM software can measure Power Usage Effectiveness (PUE) and other key metrics so you can collect the data needed to drive energy efficiency and make more informed decisions for data center monitoring. If knowing what you have and how it's connected is a major concern, call out how DCIM software enables an accurate, single source of truth for data center asset management. The key is to first understand the problem and then indicate how DCIM can solve it.   
3. Find allies in unexpected places.
You might be tempted to focus your persuasive efforts exclusively on your CIO, finance team, and other obvious targets who can directly affect whether your DCIM software budget is approved. However, don't underestimate the importance of building awareness, excitement, and buy-in from other sources: the data center, IT, facilities, power, and network teams.
The trick, in this case, is similar to the point above but on a more granular scale. First, identify ways that DCIM software can make their most common daily tasks faster and easier. Your network team might be interested in visual representations of connections and dashboards that show the number of items connected and how many power and data ports are available. Meanwhile, the facilities team may be more concerned with capacity and ensuring that they have enough floor space to meet future needs. A comprehensive DCIM solution can do all this and more. Demonstrating the value of DCIM software also paves the way for sharing the expense across teams.
Bonus: Check in with your customers and partners as well. Their unique perspectives and insights potentially could surface additional reasons to approve your data center management expenditures.
4.  Show quantifiable ROI.
Discussing your DCIM software's return on investment is easy to do in theory, but having accurate estimates based on real figures will bolster the case for approving your budget.
Accuracy is paramount. For that, you need to start with a solid idea of the size of your data center deployments, including the number of data centers you have, with estimates for area, cabinets, and devices. Next, document your current processes, costs, and operational baselines, including how long it usually takes for you to complete adds/moves/changes. Keeping in mind what you're trying to achieve with DCIM software, use this information to create an ROI model that shows how long it will take to recoup your investment.
Bonus: Not good with numbers? Save time and angst with our ROI Calculator.
5. Include DCIM software within a larger IT project budget.
One of the best times to win funding for DCIM software is within another major IT project, such as data center colocation, migration, or expansion.
The budget for any of these projects will include line items for resources and tools to facilitate successful project execution. Additionally, the DCIM project will be a small part of a much larger budget, increasing its chances of being approved.
DCIM software boasts several benefits for data center management, but you won't be able to experience them for yourself without winning approval for your DCIM expenditures. Follow these recommendations to demonstrate the value that DCIM software provides. You'll give yourself a better chance of gaining the funds you need, avoiding unnecessary complications and conflict, and positioning yourself and your allies as budget-conscious data center professionals.
Looking for more recommendations to get budget approval for your next DCIM project? Download our eBook Useful Tips to Help Budget Your DCIM Project.
Published July 14, 2017; Updated June 1, 2018.