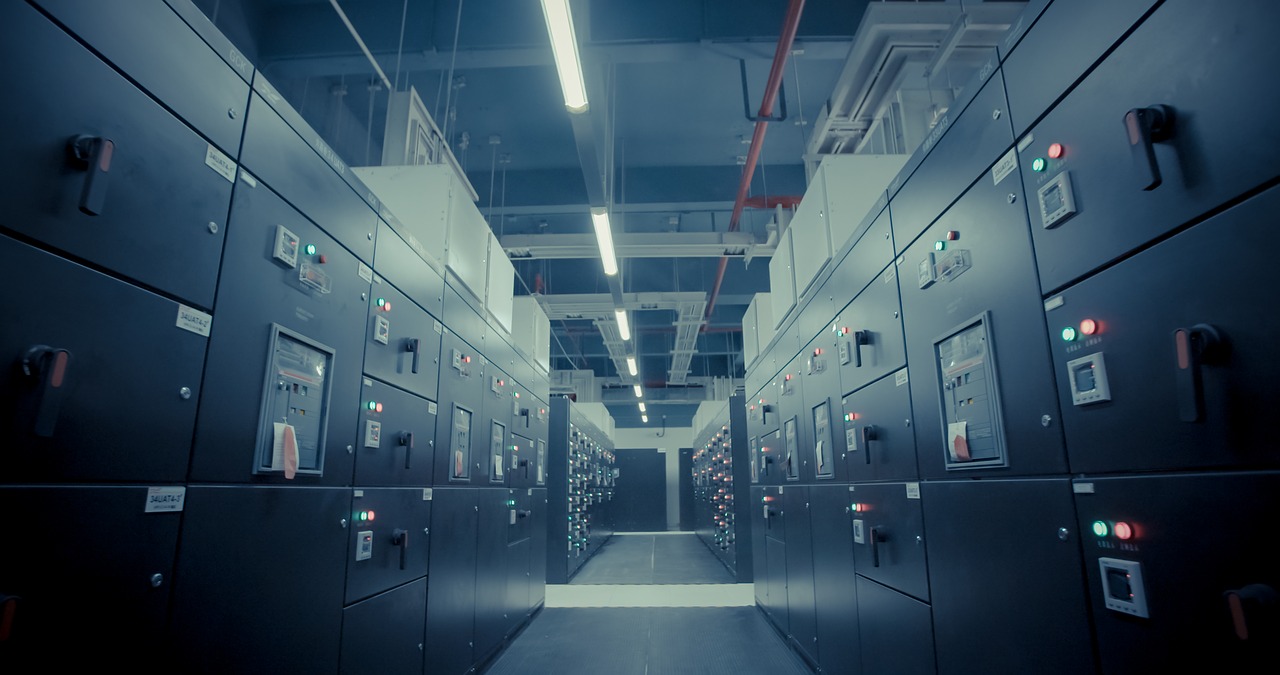 How to Efficiently Monetize and Manage Colocation Infrastructure with DCIM Software
As more enterprises are expected to move to colocation facilities, providers need to find new ways to monetize their infrastructure, improve efficiency, and better meet the needs of their tenants in order to attract new business and retain existing customers. Thus, Data Center Infrastructure Management (DCIM) software is increasingly used by colocation providers to help make more informed decisions about their infrastructure, capacity planning, and security.
Here are just some of the ways in which DCIM can help you manage your colocation facility:
Efficiently monetize colocation infrastructure: DCIM allows you to track and manage all your resources in real-time to drive efficient use of infrastructure. By monitoring your data center with a DCIM tool that is complete, you can know:

Available power vs. sold vs. actual usage

Available cooling capacity vs. consumed

Available space in square feet, rack units, and cabinet footprint vs. sold

Cross connects

Port inventory
A complete DCIM solution will feature customer self-service portals and ordering and billing systems.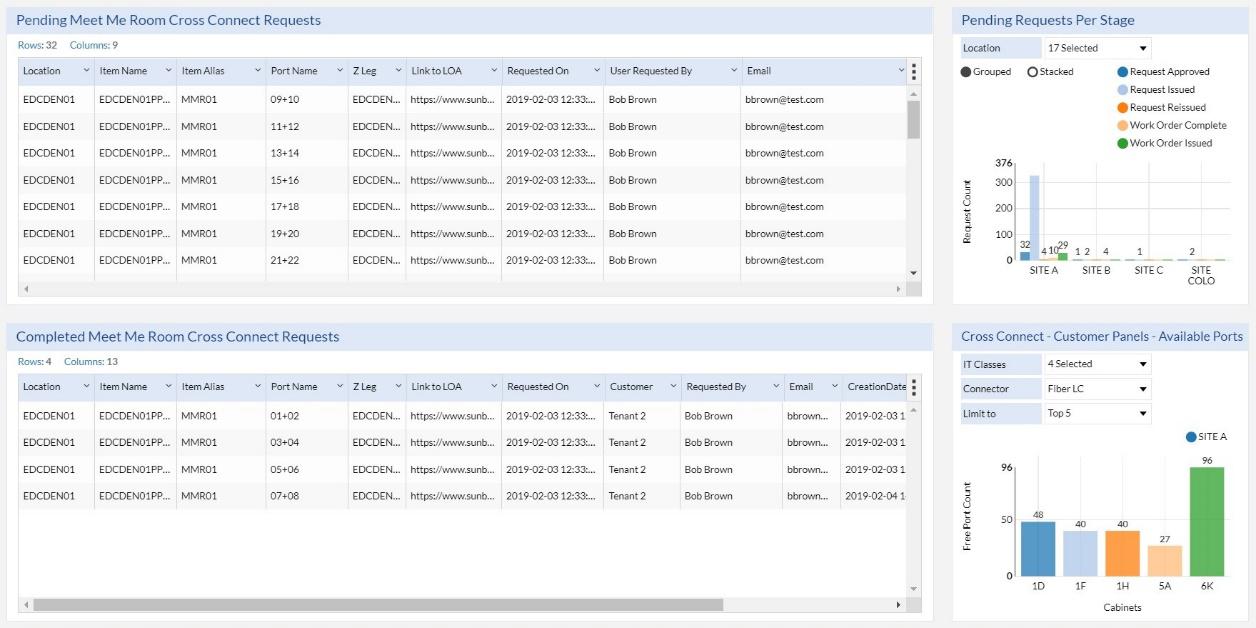 Track Cross-Connect Requests and Port Inventory with Sunbird's DCIM
Differentiate colocation offerings with tenant space visualization, asset tracking, and monitoring: DCIM with multi-tenant access control ensures that tenants have secure access to their own power, space, capacity, and usage data. Role-based permissions can be applied down to the granular asset level and custom dashboards can be provided for each tenant.

Visualize white space: DCIM provides rich visualizations of your facility's floor map, assets, and connections. See your cross-connects from A to Z, cages and suites, racks and elevations, and power and data circuits.


Visualize Cross Connects from A to Z with Sunbird's DCIM

Plan new tenant resource requirements: DCIM helps you plan for the future. As tenant contracts near the termination date, new tenant resource requirements can be reserved for a future date. DCIM with a built-in work order management system can automate workflow to reduce delays and bottlenecks.


Plan Cross Connects from A to Z with Sunbird's DCIM

Access control: DCIM software helps keep your facility secure by tracking when doors to your cages, suites, and cabinets are opened via contact-closure sensors. It can also determine when access attempts are made, and by whom, with card access assignments made through the software.
DCIM software provides many benefits for colocation providers that allow them to better serve their customers. By leveraging a second-generation DCIM solution, providers can ensure more accurate billing based on actual usage, more secure facilities, and real-time inventory management and monitoring to drive monetization and efficiency.
Want to see for yourself how Sunbird's industry-leading second-generation DCIM software can help you monetize your colocation infrastructure and drive efficiency? Take a test drive today.