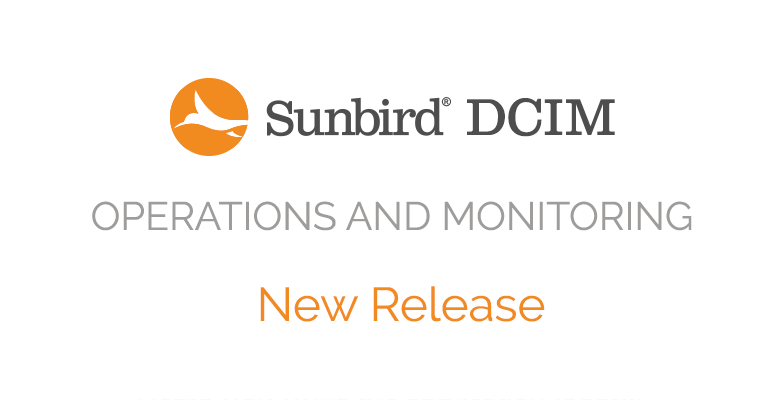 Newest Versions of Sunbird DCIM Software Now Available
We're pleased to announce that the newest versions of Sunbird's Data Center Infrastructure Management (DCIM) Operations and Monitoring software are now generally available for download. Want to upgrade and see what's new for yourself? Simply download the update files from Sunbird's support portal.
New in This Release
This newest version is comprised of dcTrack® DCIM Operations 5.2.2 and Power IQ® DCIM Monitoring 5.2.3. These maintenance releases address a small number of bug fixes to provide you with the best user experience to date. For more information, see the release notes on the support portal.
How to Upgrade
To download the upgrade for either product, you will need to have a valid maintenance contract and user login. To create an account, visit the support portal. Your email address and associated company information will be validated.
Once you sign up, you will have complete access to our self-service portal, where you can gain access to expert tips and tricks and track the status of your support issues.
Ready to upgrade? Download the update files on the Sunbird support portal.
Want a walkthrough of what's new? Schedule a demo with one of our DCIM experts.