Reviews and Testimonials
Read real reviews and testimonials from real clients. Use the toggles below to view.
Monday, June 20, 2016 - 14:39
"Great DCIM Tool"
John Vasel - Director of Professional Services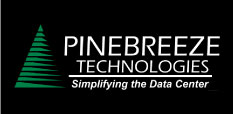 COMPANY:
Pinebreeze Technologies
COMPANY TYPE:
Software / Technology
# OF EMPLOYEES:
11-50 Employees
OVERALL QUALITY:

LIKELIHOOD TO RECOMMEND:
Extremely Likely
COMMENTS: I am an implementation partner for Sunbird. I love working with their product. They make it very easy to load data from spreadsheets and quickly stand up an instance of the tool with the client's data.

PROS: Installs very clean. The OS and database are all packaged and installed as a VM. The developers listen to your feedback and are constantly updating the software. I have always received great support from their staff.
Monday, June 20, 2016 - 12:56
"Solid product with great feedback"
ERIC WENDORF - GLOBAL CRITICAL INFRASTRUCTURE ENGINEER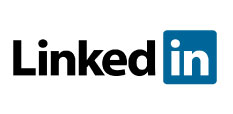 COMPANY TYPE:
Software/Technology
OVERALL QUALITY:

LIKELIHOOD TO RECOMMEND:
Extremely Likely
COMMENTS: Having deployed the Sunbird product line for nearly 4 years, there were several inflection points that forced us to make the decision: move forward with Sunbird or find another product. Each time that decision came up, Sunbird was able to act fast and provide immediate solutions to our problems. We are very happy with the customer support and responsiveness.

PROS: Simple UI doesn't overwhelm the new user yet still provides a full experience for the expert user.

CONS: Our rapid growth caused scaling issues, overloading the software.

RECOMMENDATIONS: The features on the roadmap cover pretty much all of my must have's, and Sunbird makes sure to listen to and consider the "nice-to-have's" as well.
Friday, June 17, 2016 - 16:44
"A true partner in Sunbird"
Joseph Keena - Data Center Manager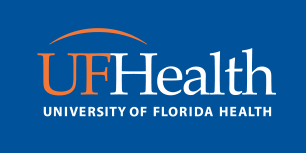 COMPANY TYPE:
Healthcare / Human Services
# OF EMPLOYEES:
10000+ Employees
OVERALL QUALITY:

LIKELIHOOD TO RECOMMEND:
Extremely Likely
COMMENTS: We have found a true partner with the team at Sunbird. They are there to listen, investigate, and offer advice and solutions to any questions we have. The product is flexible enough to adapt to what you need it to do while offering a solid structure to build on.

PROS: Sunbird listens to all of there customers and then plans and implements the feature requests that provide the most improvement in a timely manner. The support team is attentive and works to both understand the underlining issue and providing work around and long term solution.

CONS: The team is still working to eliminate the thick client. It isn't hard to use the thick client, but a little inconvenient to have to switch between thin and think. However you don't have to use it too often.

RECOMMENDATIONS: The software has performed the way we needed it has grown with us. The whole team continues to work strongly everyday to listen to their customers and improve their product and support.
Friday, June 17, 2016 - 15:50
"The software support has been awesome..."
Justin Erdmann - Deployment Engineer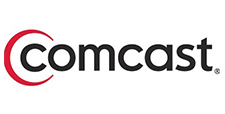 COMPANY TYPE:
Telecommunications
# OF EMPLOYEES:
10000+ Employees
OVERALL QUALITY:

LIKELIHOOD TO RECOMMEND:
More Likely
COMMENTS: DC Track has been an interesting Journey, Starting out some of the features that were discussed in the first demonstration did not seem to work as advertised but over time the software support has been awesome and the tool is coming a long way. It now can do a lot of the tasks that I need it too.

PROS: DC Track makes it very easy to search a lot of different ways and does not allow the typical typos or duplicates that you get when using Excel. It has not been 100% but light years better than Excel

CONS: The time it takes to use the tool as a stand alone software. A lot of guys are still using Excel and importing into the tool. This makes common input errors a norm.

RECOMMENDATIONS: As the tool develops adding in more logic that will decrease the time to build in the tool will help us greatly. A lot of these issues were covered in the Denver conference on June 16th. I look forward to seeing the new developments that come out of that working session. I did have 4 stars on the ease of use and for some reason it dropped to 2 and will not let me change it!
Pages
Leave a review
Tell us about your experience using our DCIM software.
DCIM Resources