10 Data Center Management Pickup Lines to Help You Share the Love
Many data center teams are so focused on data center monitoring and keeping an eye on the health of their data centers that they often neglect the softer side of things, like their emotional health.
But data center professionals have feelings, too.
This Valentine's Day (or any day), make sure to share the love with that special data center someone. To make it fast and easy for you, here are our ten best data center management pickup lines:
1. You raise my temperature outside the ASHRAE allowable range.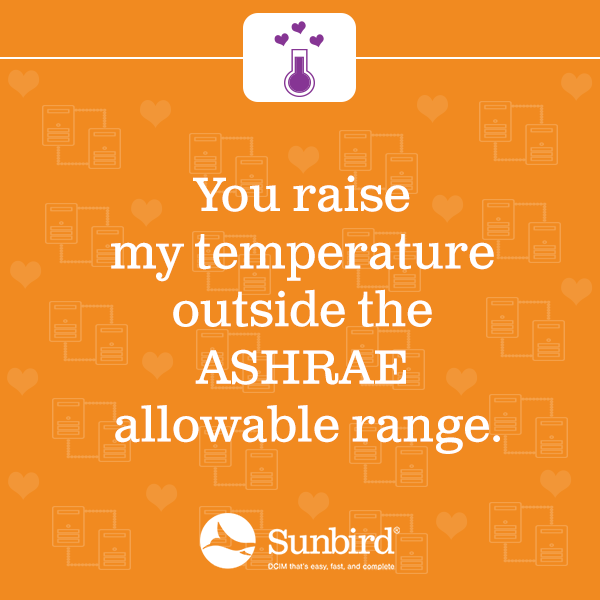 2. Are you a critical event? Because you're making me turn red.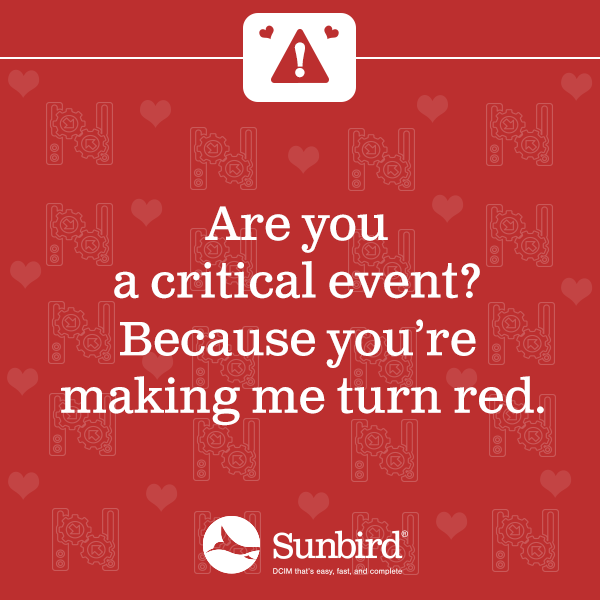 3. You've got me tied in knots like spaghetti cabling.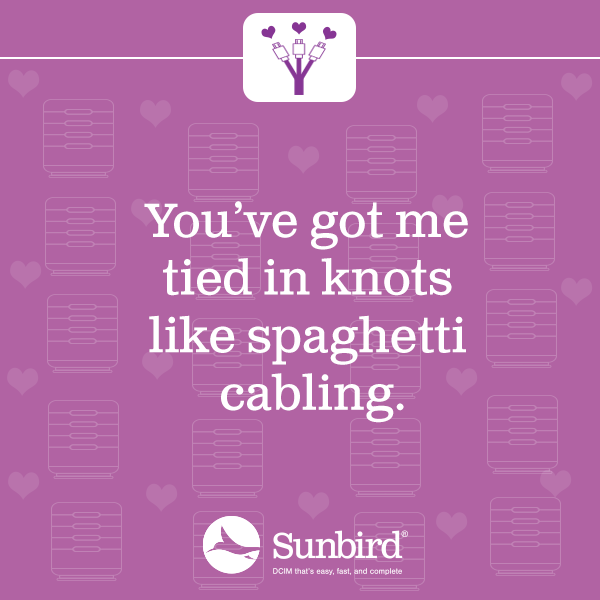 4. You and I go together like two iPDUs in a rack.

5. Like the far-end item of a data circuit, you complete me.

6. If our relationship were a data center floor map, it would be full of hot spots.

7. You hold the RFID card to the door lock of my heart.

8. You must be a compatible power port, because I want to connect.

9. If we were iPDUs, you'd be the A-side to my B-side.

10. Are you a public API? Because I want to REST with you.

While we can't guarantee that these data center management pickup lines will work every time—after all, the heart wants what the heart wants—we can say for certain that they are a great way to share the love.
Sunbird has been winning hearts and accolades with industry-leading second-gen DCIM software. Don't believe us? Feel the love from our customers here.