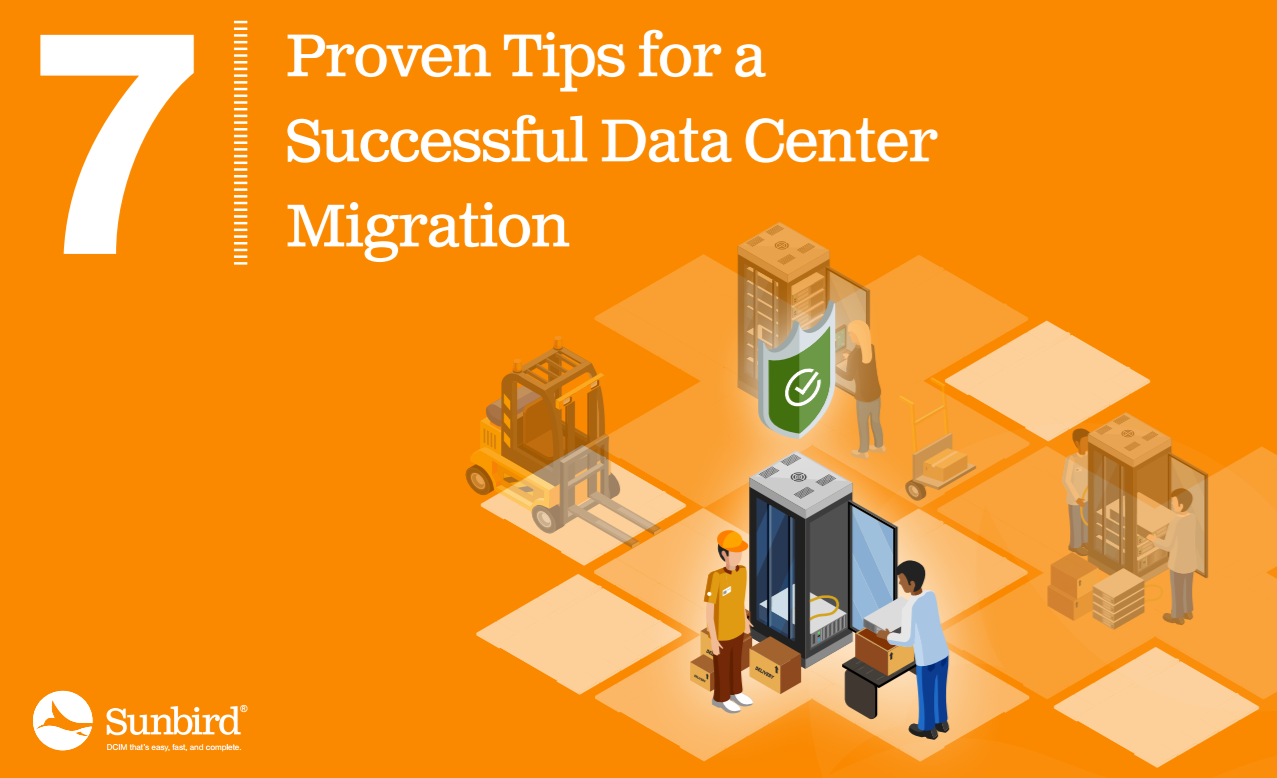 [eBook] 7 Proven Tips for a Successful Data Center Migration
Whether you're expanding your data center operations, moving to a colocation facility, or transitioning applications and services to a hybrid/cloud environment, a data center migration can be a difficult, challenging project. Experienced data center managers might leverage checklists, spreadsheets and other data center migration tools to keep track of the tasks and teams involved. However, even with careful planning, details are still likely to slip through the cracks.
Yet, modern data center managers face the challenges of data center moves every day. Data center migrations are becoming more prevalent thanks to current data center trends. More organizations are looking to consolidate their operations, take advantage of colocation data centers, and to build up infrastructure in remote and Tier 2 and 3 locations to support edge-based computing and data storage. These moves can help organizations save money and provide better service to customers – but only when they're completed successfully.
That's why we've put together a new eBook to help data center managers, data center migration project managers, and anyone else involved in a data center move. Titled, "7 Migration Proven Tips for a Successful Data Center," our eBook compiles key best practices and little-known tricks that have worked for Sunbird's customers and our data center experts in their own data center moves.
For example, make sure that your data center migration has a project manager. Ideally, you would look for one who knows the details of the move and can communicate and coordinate effectively with the data center operations, facilities, IT, network, power, and other teams involved in the move.
Additionally, Data Center Infrastructure Management (DCIM) software can drive speed and accuracy when both planning your data center migration and later ensuring that all equipment has been installed correctly after the move. Most data center moves start with data center asset and application management. Updating your DCIM software as the single source of truth for your data center asset inventory can help you keep track of which assets you want to migrate or decommission. This also ensures that you're ready to go from Day 1. Using DCIM software to create a virtual buildout of your new data center also ensures that you have enough space, power, and connectivity capacity for all your equipment.
Finally, testing that all your intelligent PDUs (iPDUs) and other equipment are up and running post-migration can be a struggle for data center migration managers. When completing the system testing per the migration manager's move plan, DCIM software can help you test that all devices and applications have been successfully migrated and ping your assets to make sure that the Network Operations Center (NOC) team sees polled power data and systems back online.  
Planning your own data center migration? Download our eBook today for information that can help you reduce the risks inherent in data center moves, limit the chance of missteps during the physical migration, and find success before, during, and after the move.