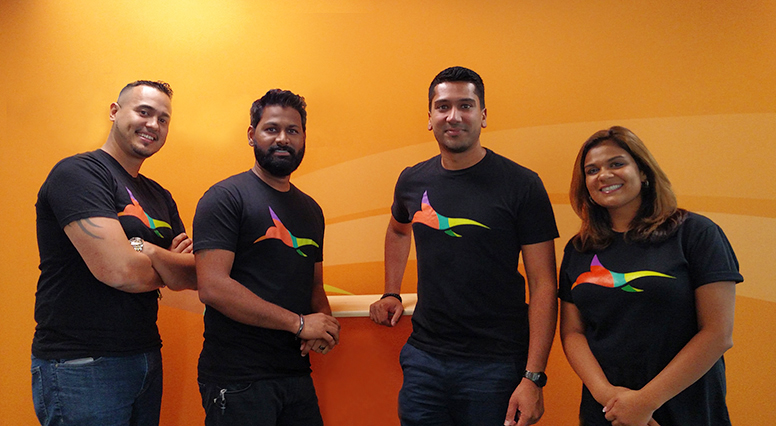 Sunbird DCIM Inside Sales Reps Fight for the Right to Furniture
Based out of Sunbird's headquarters in Somerset, New Jersey, our Inside Sales Representatives (ISRs) love to chat with prospects and customers, host sales demos, and—most of all—win. Whether they are competing for the highest number of sales demos for the month or first place in the Sunbird fantasy football league, our ISRs are always ready for battle.
This focused and winning attitude even extends to the serious business of furniture. With the Data Center Infrastructure Management (DCIM) industry poised for continued expansion, Sunbird—including our ISR team—has grown significantly to meet the ever-increasing demand for data center management software. In fact, we'd grown so much that headquarters had started to get crowded. So, to set up new workstations for the influx of new Sunbirders, we had to sacrifice some of the best seating in the office: a beloved bean bag chair and comfy couch.
Of course, our ISR team took the opportunity to compete for the honor of taking one of these fine pieces of furniture home.
The field of battle? Rock-paper-scissors. Best two out of three matches for the win.
Battle 1: Vinita Versus Fahad
Prize: Couch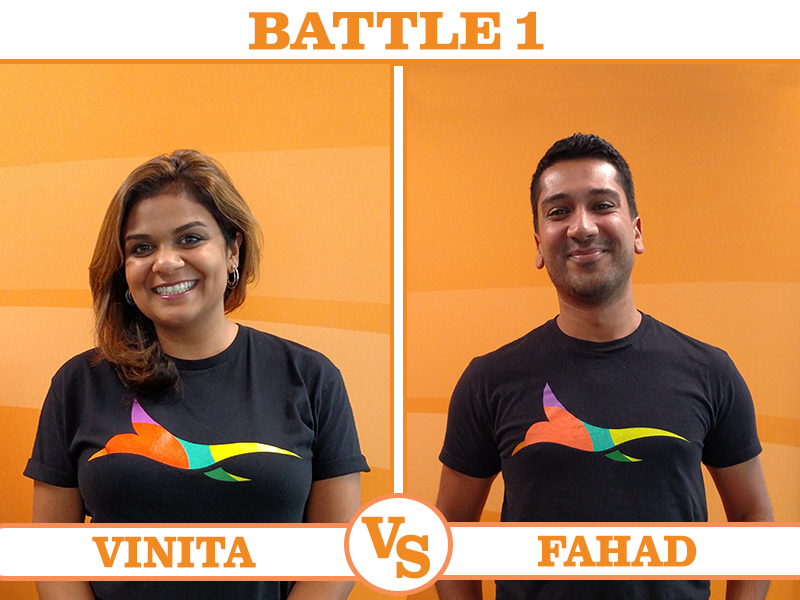 Our first battle pitted Vinita Kairanna, ISR for the western United States and Asia-Pacific region, against Fahad Sheikh, ISR for Government and the Mid-Atlantic region. Fun fact: Fahad is also the commissioner of Sunbird's fantasy football league.  
Early in the battle, Vinita was the clear favorite. However, after a few false starts, Fahad came roaring back to earn the win by dropping well-timed scissors.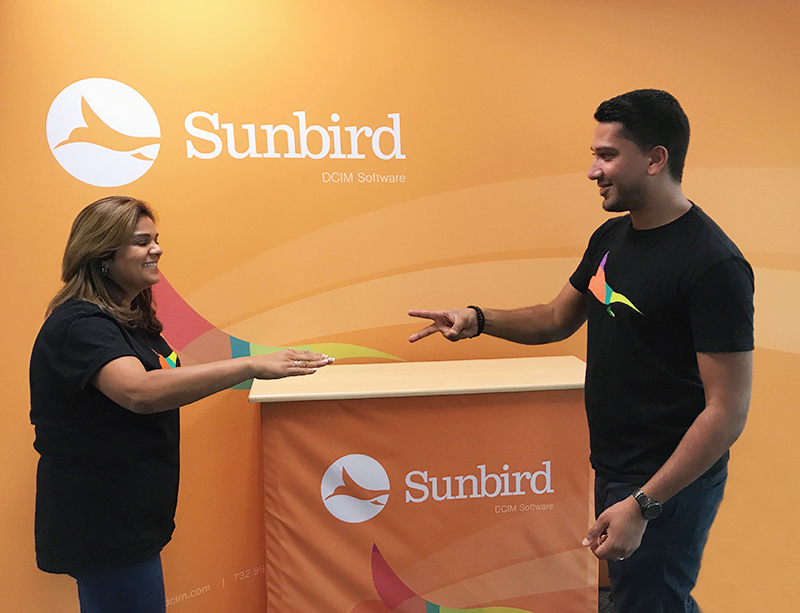 Winner: Fahad Sheikh
Battle 2: John Versus Vinita Versus Julio
Prize: Bean Bag Chair
In our second battle, Julio Castillo, our newest ISR, went head-to-head with Vinita and John Prem, ISR Team Manager. Julio and Vinita squared off in the first round, with Julio winning handily. As such a close team, however, there were no hard feelings. None. At. All.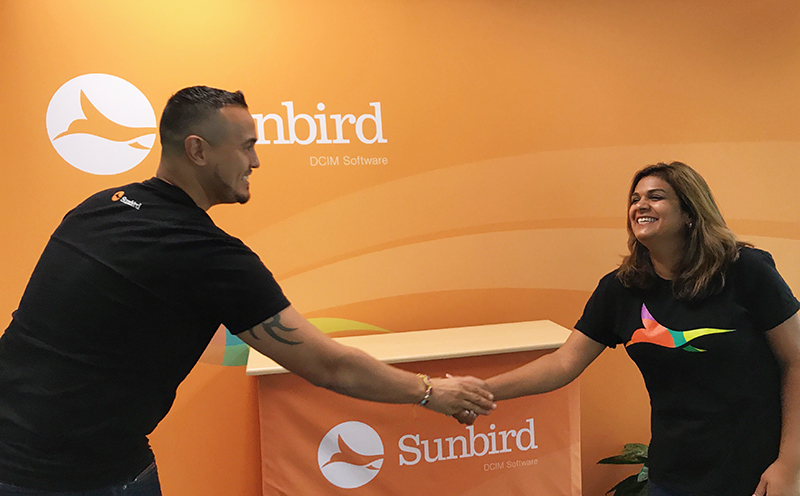 Finally, Julio took on John to determine the winner of the bean bag chair. It was a fierce battle, with Julio and John throwing the same hand sign multiple times.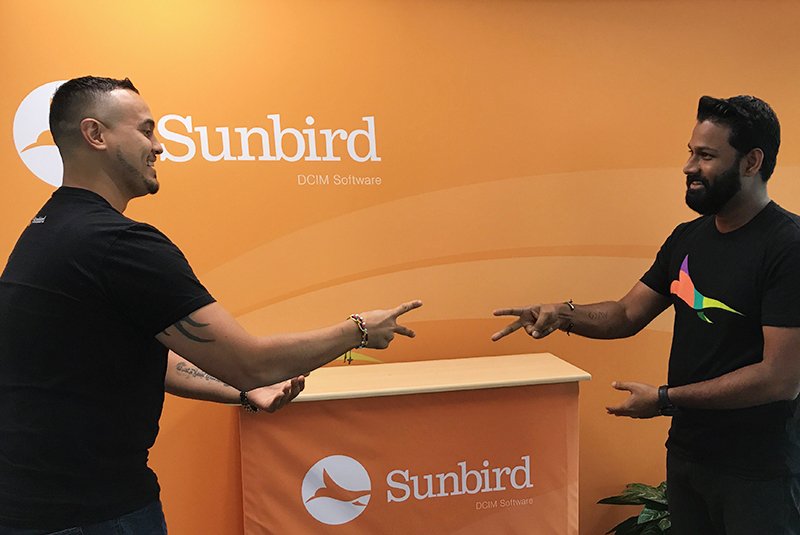 In the end, there could only be one winner.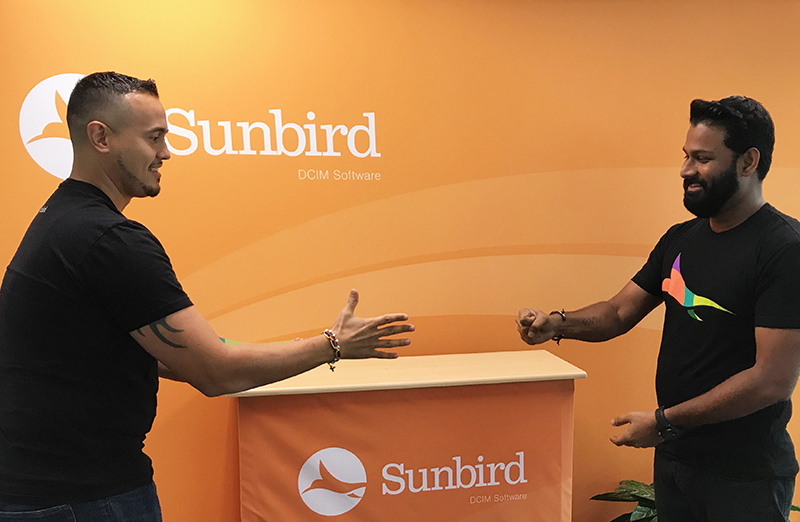 Winner: Julio Castillo
Congratulations, Fahad and Julio!
At the end, our winners took a moment to savor their victories.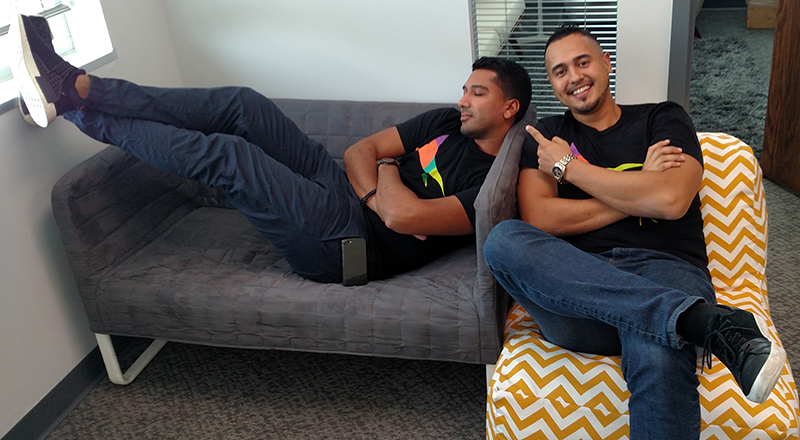 Think you'd fit in with our fun-loving, highly competitive ISR team? You're in luck; we're hiring! Take a look at the role description and apply here.