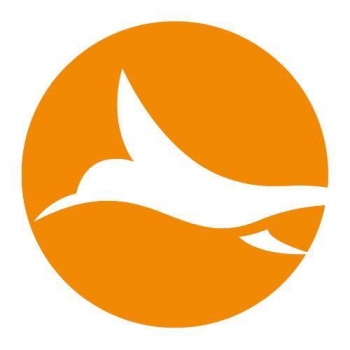 Sunbird® Power IQ® DCIM Monitoring 6.1 Delivers Bulk iPDU Improvements for Faster Deployments and Updates
SOMERSET, N.J., March 22, 2018 /PRNewswire/ -- Sunbird Software, a global innovator in software solutions that simplify how data centers are managed, today introduced Release 6.1 of its Power IQ® Data Center Infrastructure Management (DCIM) software.  This release expands the bulk iPDU configuration features in previous versions to help data center managers deploy and update their data center hardware faster and more easily.
"Modern data center managers need to rapidly deploy and maintain the equipment in their environments to meet the ever-growing demand for IT resources," said Herman Chan, President, Sunbird. "Our second-generation DCIM software provides capabilities that address the challenges of modern enterprise and cloud data center management. In this release, bulk configuration enhancements for intelligent PDUs and analytic charting improvements help data center managers meet this need with responsiveness and agility."
Deploy and Update iPDUs Faster with Bulk Configuration Enhancements
This version of Power IQ builds on the bulk configuration enhancements in previous releases. Users can bulk update IP addresses, subnet masks, gateways, SNMP settings, and trap destinations across a set of multiple Raritan® intelligent PDUs. These improvements enable data center managers to deploy, update, and maintain their iPDUs faster and more reliably. For example, if a user had to update the password and community string on 100 PDUs, that could take days because the user would need to log in to each PDU and manually change this data. With this feature, the updates can be completed in minutes through a single interface, with each change logged in a detailed audit report. If the user needs to update the passwords and community strings every six months, a template can be created that the user can run as necessary. If the configuration of an iPDU is erroneously changed, it can easily be restored back to a previous configuration through Power IQ.
"Organizations are under tremendous pressure to speed the deployment of new workloads that drive business innovation and are often doing so with very limited IT and datacenter staff time. By focusing on streamlining deployment process with Version 6.1, Sunbird has addressed an important need in the market for simplified, easy deployment of a data center infrastructure management platform," said Jennifer Cooke, Research Director, Datacenter Management, IDC. "A management platform is only effective if people use it consistently, and Sunbird has remained vigilant in listening to its customers' needs, continually improving the software, and delivering solutions that improve the visibility and control over their data center resources."
"What I appreciate most about Sunbird's new releases is that they always contain useful and innovative enhancements that help solve a business need," said Tyler Kauffman, Data Center Services, Pennsylvania State University. "I'm excited to see how Power IQ 6.1 will continue to make it fast and easy to complete my most common daily tasks."
Gain Deeper Insights with Analytic Charting Improvements
In Power IQ 6.1, users can retain granular raw data for a longer time period while minimizing the impact to system performance. This feature is useful in cases where users need to audit a past event on a specific facility item or rack. With Sunbird's enterprise-class polling engine, a user can store raw data from 6,000 outlet-metered PDUs or 9,000 unit-metered PDUs on a single Power IQ instance, and from within the GUI, analyze this archived data to trend capacity or investigate unexpected changes in active power, voltage, and other critical attributes down to the outlet level. Archived data can be stored and charted in Power IQ for up to 30 days, roll-up data up to 10 years, and raw data kept forever in long-term storage.
"Power IQ has been very beneficial in space planning and keeping power balanced throughout all sites we manage," said Mike Sahlin, IT Network Operations Analyst and 11-year Power IQ user. "With Power IQ, it's easy to get reports and see the overall health of our data centers, without a lot of clicks, page loads, or having to physically go on site."
Residual Current Monitoring
Release 6.1 also introduces residual current readings for Raritan iPDUs, allowing users to monitor this data within the Power IQ GUI. Most data center assets leak a small amount of current, resulting in not only current loss but also the possibility of energizing the ground. The ability to measure current leakage is a critical feature for European data centers and other facilities focused on safety as well as environmental impact.
Other enhancements in Release 6.1 include Power IQ performance monitoring via SNMP, Chinese GUI translation updates, and support for Linux® KVM as an additional Power IQ virtual platform. For more information, visit https://www.sunbirddcim.com/.
About Sunbird Software
Sunbird Software is changing the way data centers are managed through second-generation DCIM software. With a focus on real user scenarios for real customer problems, Sunbird helps data center teams complete their tasks faster and more efficiently than ever before, while saving costs and improving availability. Learn more at https://www.sunbirddcim.com/. 
Sunbird and Power IQ are registered trademarks of Sunbird Software. All other marks and names may be trademarks of their respective companies.