Media/Press Releases
Quick Facts
Type: Private, formerly Raritan, Inc. (subsidiary of Legrand North America)
Company Size: 50-100 employees
Website: http://www.sunbirddcim.com
Industry: Information Technology and Services
Founded: 1985; spin-off from Raritan, Inc. 2015
Achievements:
More than 1300 enterprise and colocation customers on six continents.
7 of the 10 largest technology companies use Sunbird DCIM.
150,000+ data center cabinets managed by Sunbird DCIM.
One of the largest single DCIM deployments with more than a billion data points collected per day.
Open solution that supports leading ITSM and BMS solutions, and multivendor equipment -- including ServiceNow, BMC, Johnson Controls, and Siemens.
Flexible choices to try and buy DCIM, including $13.99/cabinet/month subscription offer.
Recognized as a DCIM leader by IDC, EMA, IHS, Frost & Sullivan, and as a Gartner Cool Vendor.
Press Contact
Sunbird welcomes inquiries from reporters and industry analysts.
For assistance and information, please contact Sunbird's marketing team by email: marketing@sunbirddcim.com
Press Kits
Sunbird Software is changing the way data centers are being managed. Since 2008, Sunbird has been a leading global innovator and provider of DCIM Software.
View Press Kit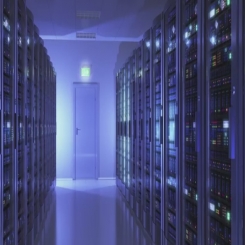 - Single pane of glass to monitor smart racks and critical infrastructure devices -   SOMERSET, N.J., March 15, 2016 /PRNewswire/ -- Sunbird Software, a global innovator in software solutions that simplify how data centers are managed, announced today...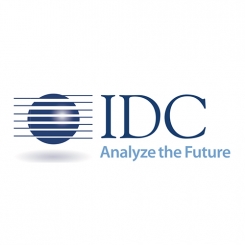 In the report IDC MarketScape: Worldwide Datacenter Infrastructure Management 2015 Vendor Assessment, published last week, Sunbird was named a Major DCIM Player.  The IDC MarketScape report analyzed 15 companies that qualify as DCIM providers.   For more...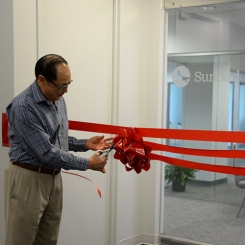 FOR IMMEDIATE RELEASE     Sunbird Software Opens Global Headquarters, Technical Service Office, and Expands Digital Support Presence -- Focused on DCIM Customer Success -- SOMERSET, NJ, November 18, 2015 – Sunbird Software, a global innovator in...
Pages